Russell Ford Murray J15804
July 30, 1918 - November 10, 1999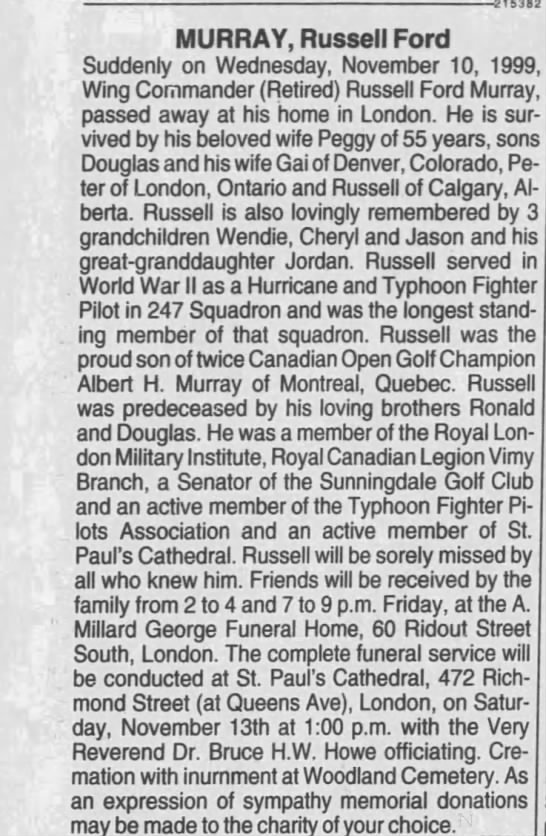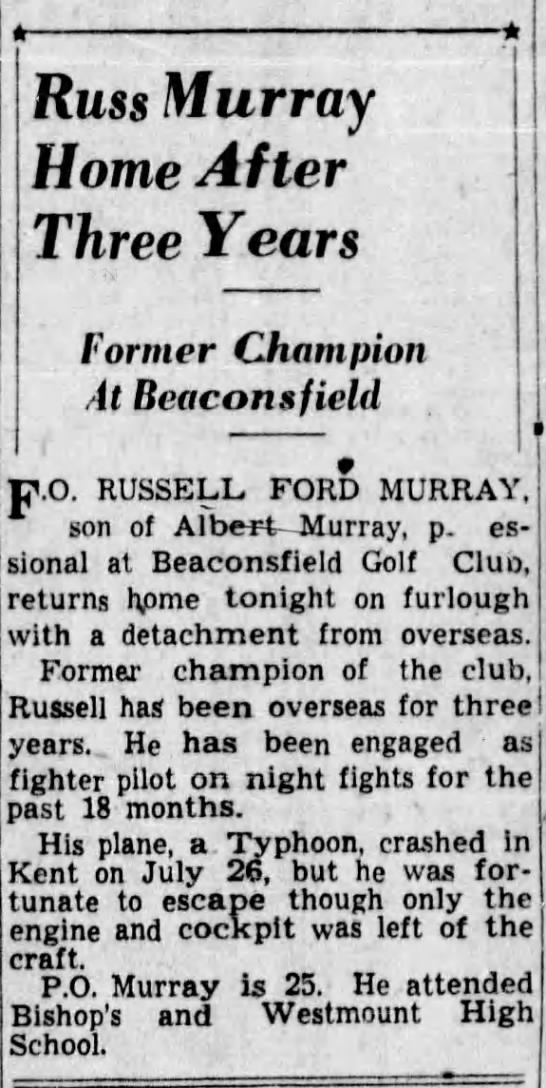 RAF 247 Squadron
Russell Ford Murray was born in Montreal, Quebec and passed away in London, Ontario.
R/77099 (was Sgt and F/Sgt) and was commissioned on 21 July 1942, J/15804 (was P/O and F/O).
On 26/7/43, F/O Russ Murray crash-landed his Typhoon one mile SW of New Romney, suffering multiple lacerations & bruising. The local ARP & Homeguard rescued him from the wreckage and he was sent to the Victoria Hospital in Folkestone. He recovered and remained with the RCAF, retiring in 1967 with the rank of Wing Commander.
Census shows him as a resident of Montreal in 1957 with a civilian employment as a "checker".