Ralph Strang Downing J87085
October 16, 1920 - December 2, 2011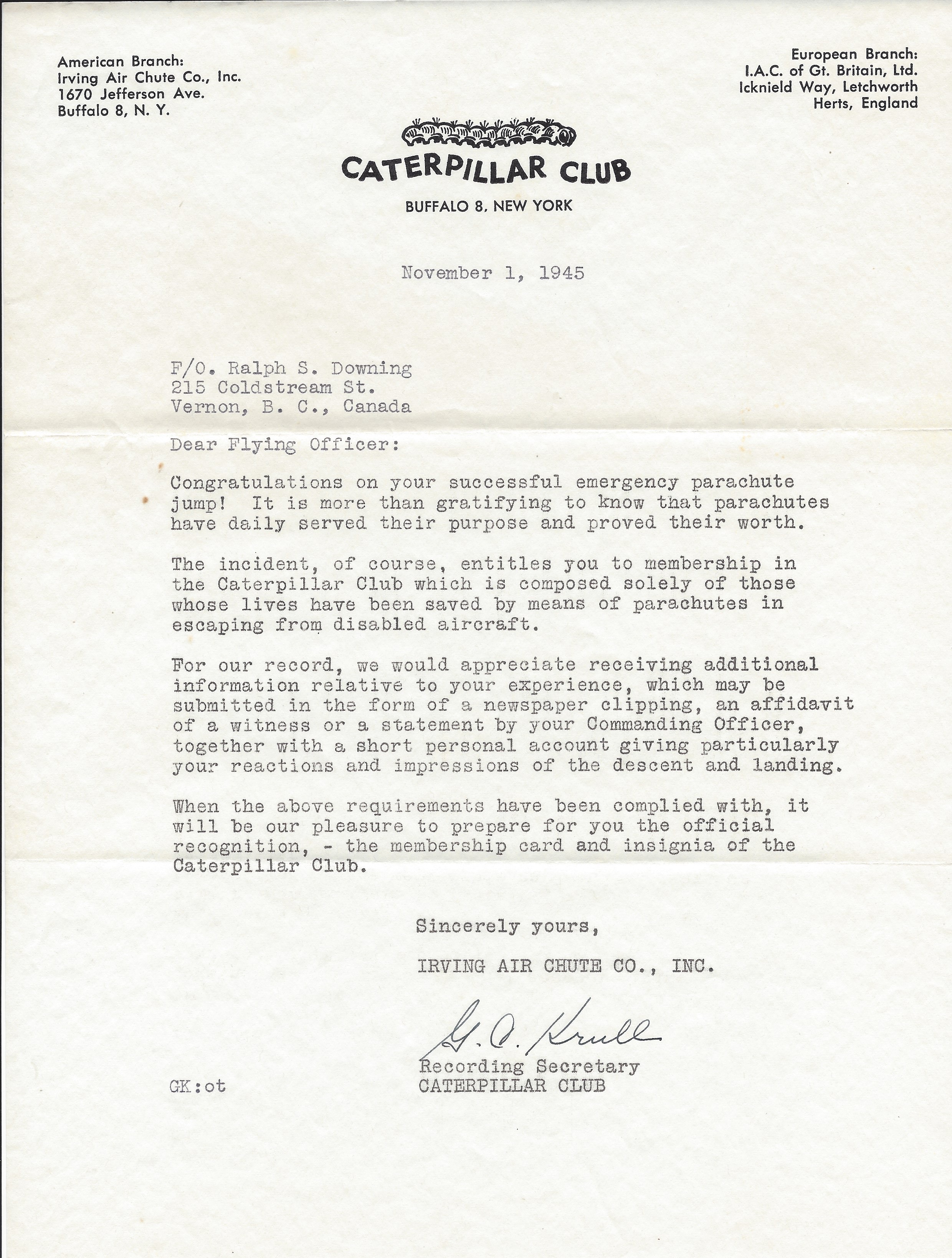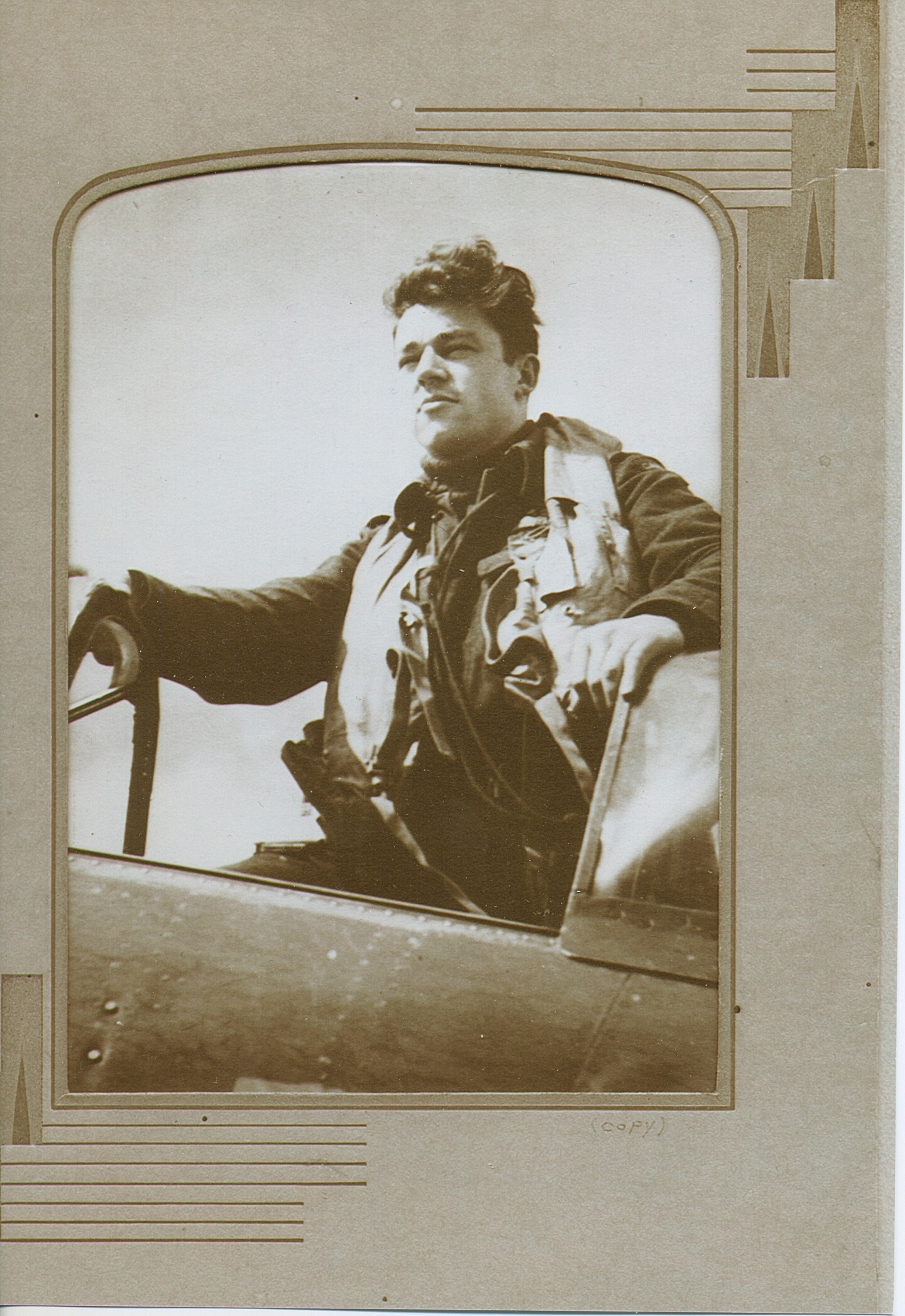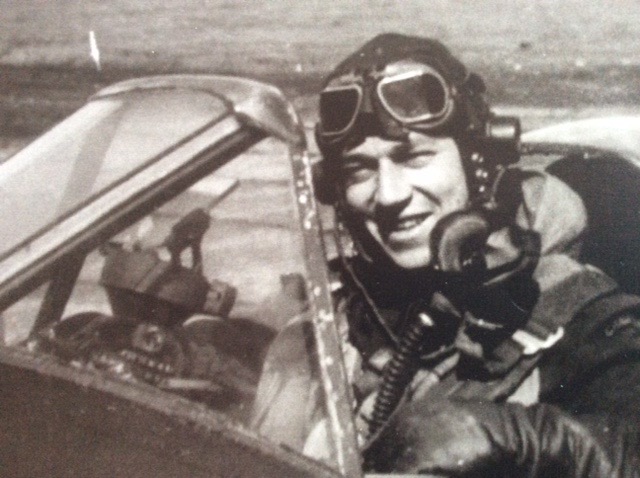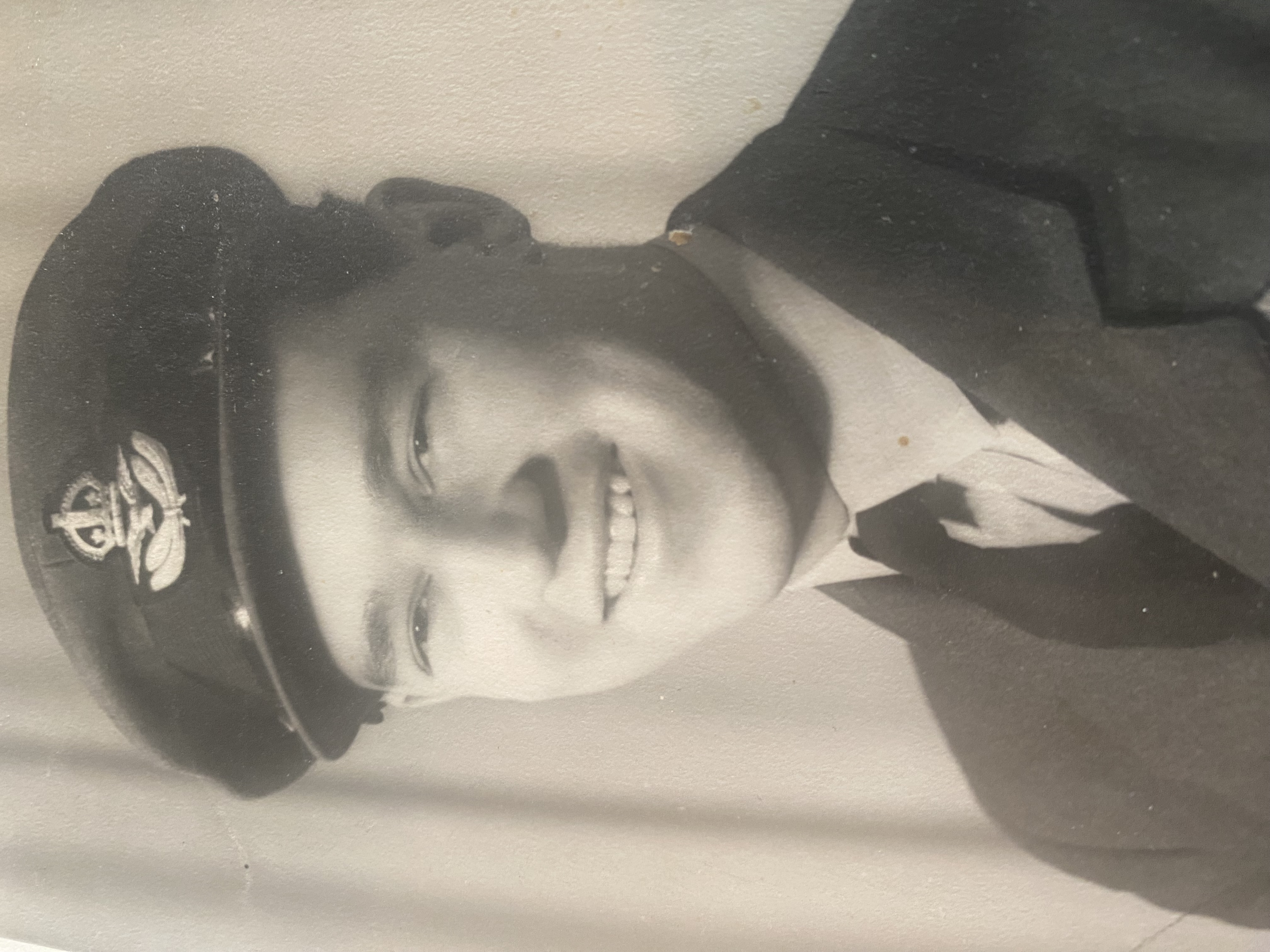 RAF 184 Squadron
Ralph S. Downing's nickname was Hap. The following information and photos were provided by his daughter, Trish.
Ralph Strang Downing was born October 16, 1920 in Vernon B.C. and passed away December 2, 2011 in Summerland B.C.
Service Number - J87085. Rank - Pilot Officer. Squadron 184. He flew Hurricanes and the Typhoons. "Hap" provided air support to the ground forces of Normandy on D-Day. On August 17, 1944, Hap was shot down by the Germans (Mad Tony) in France behind enemy lines and became a POW for 9 months at Stalagluft 1 in Germany.