John Clifford Morris Earle R95842
July 7, 1922 - February 3, 1944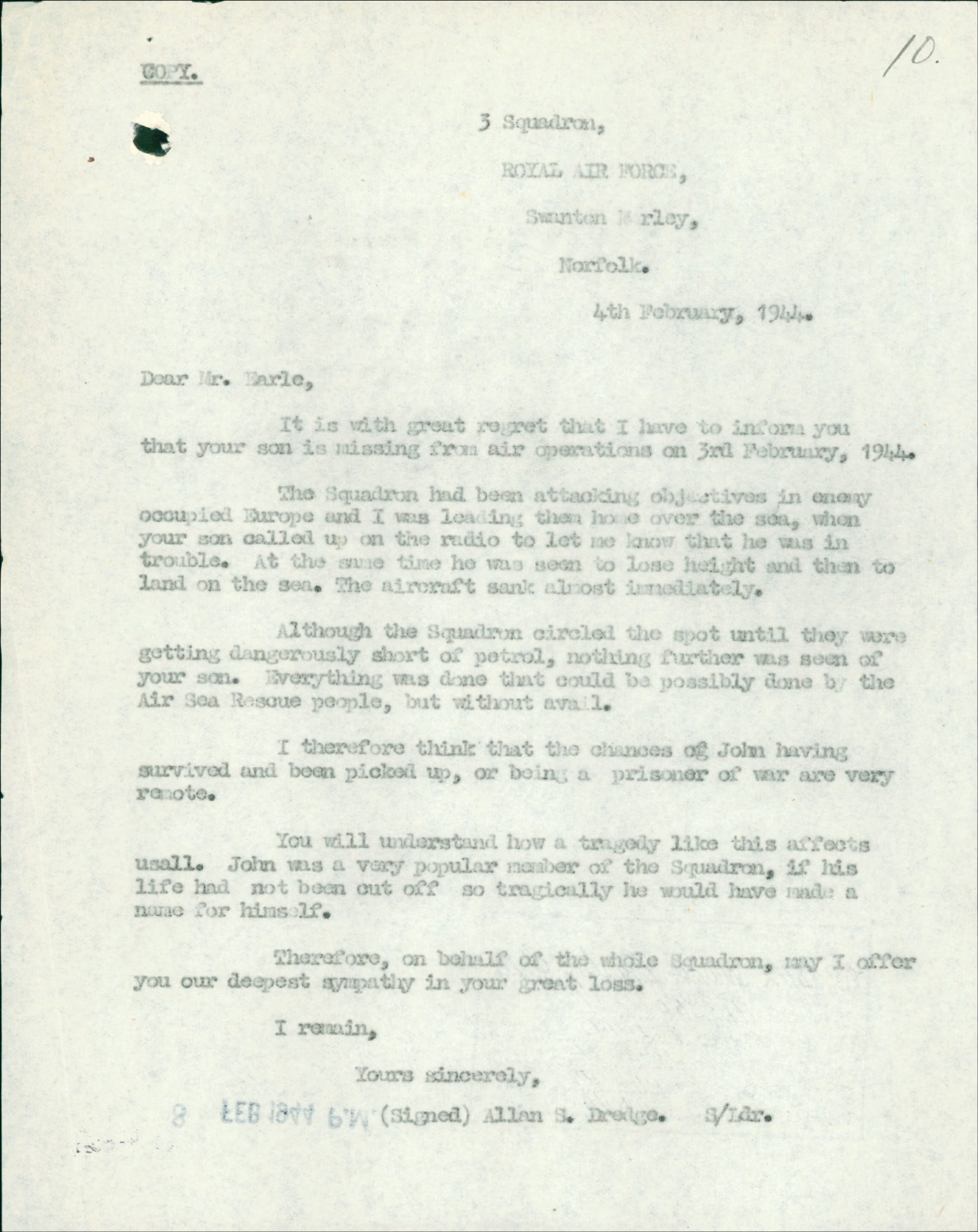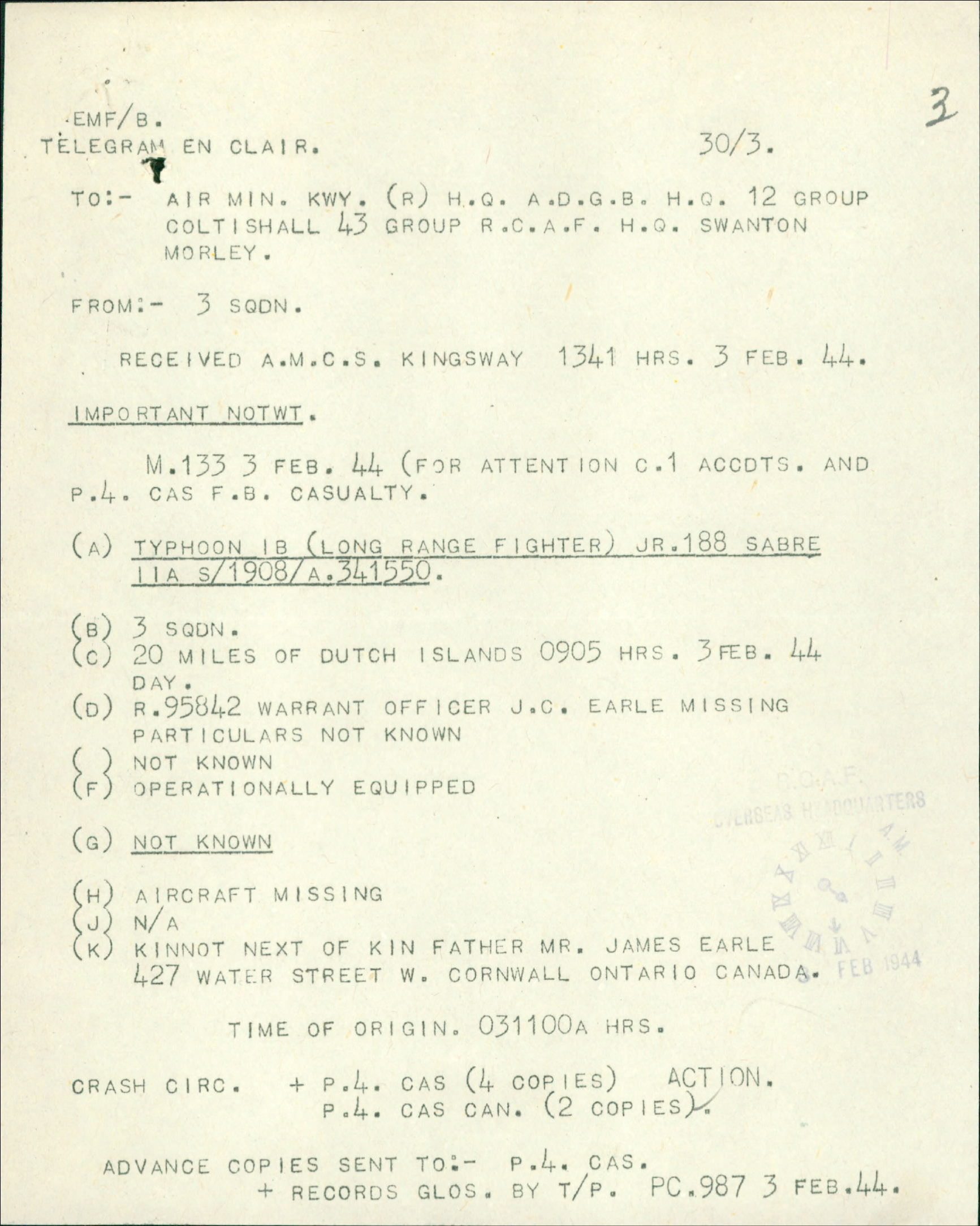 RAF 3 & 137 Squadrons
Earle was Roman Catholic and single, from Cornwall, Ontario. His parents were Emma and James Earle. He had four brothers and one sister. He was the youngest child.
Earle was a clerk with Loblaw's Co. when he signed up in Ottawa on April 8, 1941. He had mechanic training.
On his interview report, he received top evaluations, rated average overall. A good clean cut type, keen, intelligent, should make a good member for air crew.
ITS: Quiet. Not very energetic. Frank in responses. No outstanding qualities. Could be classified fair on the whole. Is cheerful. Appears easy going and a bit lackadaisical -- has a sense of responsibility.
EFTS: This man looks easy going and he really is in everything he does. In the air, his flying is careless. His logbook is really sloppy. Fairly cooperative student in class; conduct good in Ground Training.
SFTS: Steady pilot must pay more attention to circuit procedure. Very weak on instrument flying. Ground training: above average student, fair worker. Conduct and deportment good. Needs more experience.

While heading overseas on January 30, 1942, he received a severe reprimand for allowing port holes in his cabin to be open at 0445 contrary to regulations. He was also absent for six days in March 1942.

He had his tonsils removed on April 10, 1943, after two years with attacks of sore throats and tonsillitis.

Typhoon 1B JR188: 20 miles off Dutch Islands 0905 hours, anti-shipping patrol in the Scheldt area.

He was Green 4. Heard to call out over the R/T but words unintelligible. Last seen by Green 1 and Green 3 to lose speed and engine seemed to be cutting. No effort to use his forward speed to gain altitude and a large amount of black smoke was then seen to issue from his engine and propeller was idling. He lost height and made a very good ditching with the aircraft nosing in, but remained floating for 10-15 seconds. As the aircraft hit the water, a dark object, presumed to be the door or cockpit lid, was thrown clear. The aircraft sank nose first and about 30 second later, one long range tank was seen to come up and float. Nothing was further seen of W/O Earle. No dinghy spotted.

[Page 63 of PDF] [Page 278 of PDF -- telegram]

Earle has no known grave. His name is on the memorial at Runnymede.

Dorothy Pakenham, of Wythenshawe, Manchester, on April 17, 1944, wrote about a watch. She and her family hosted Jack in March 1943 and left with them a gold watch to be repaired. She sent the watch to his parents. Jack's parents were hopeful to get the watch back, as well as a gold bracelet, a valise and other belongings. [Pages 89, 92 of PDF]

LINKS: