Richard Arthur Watson J88228
1923 (Approximate) - December 6, 2010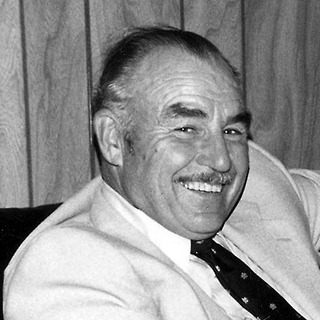 440 Squadron
Richard 'Dick' Arthur Watson was a pilot with 440 Squadron during the Second World War. He began his flying career when he was 18 years old. While serving as a fighter pilot, he flew 90 operations and was shot down three times.
Watson was born and raised in a log cabin in the town of Oba, Ontario.
In Hal Gooding's bood A Man Called Hal, Gooding wrote about his friend. "On July 18,1944, P/O Dick Watson was hit by flak, blown right out of his aircraft, managed to parachute down and end up landing about three hundred yards from the target he had been attacking amidst fierce fighting. He evaded the enemy and managed to hook up with a British unit who pressed him into service escorting German prisoners to the rear. He was later returned to 440's base."
For more information about Dick Watson, please refer to Typhoon and Tempest by Hugh Halliday, pages 59, 60, 63, 64, 73, 82, 106, 185.
After the war, he began his tourism business, Watson's Algoma Vacations Ltd in 1946 (Pine Portage Lodge and Kaby Lodge). He held his commercial pilot's license until he was 72 years of age.
He was married to B. Edna Watson and the father to six children, and the step-father to two children. He was the grandfather of nineteen, also having great and great-great grandchildren.
LINKS: