Anthony Frombolo J28761
Unknown - May 5, 2007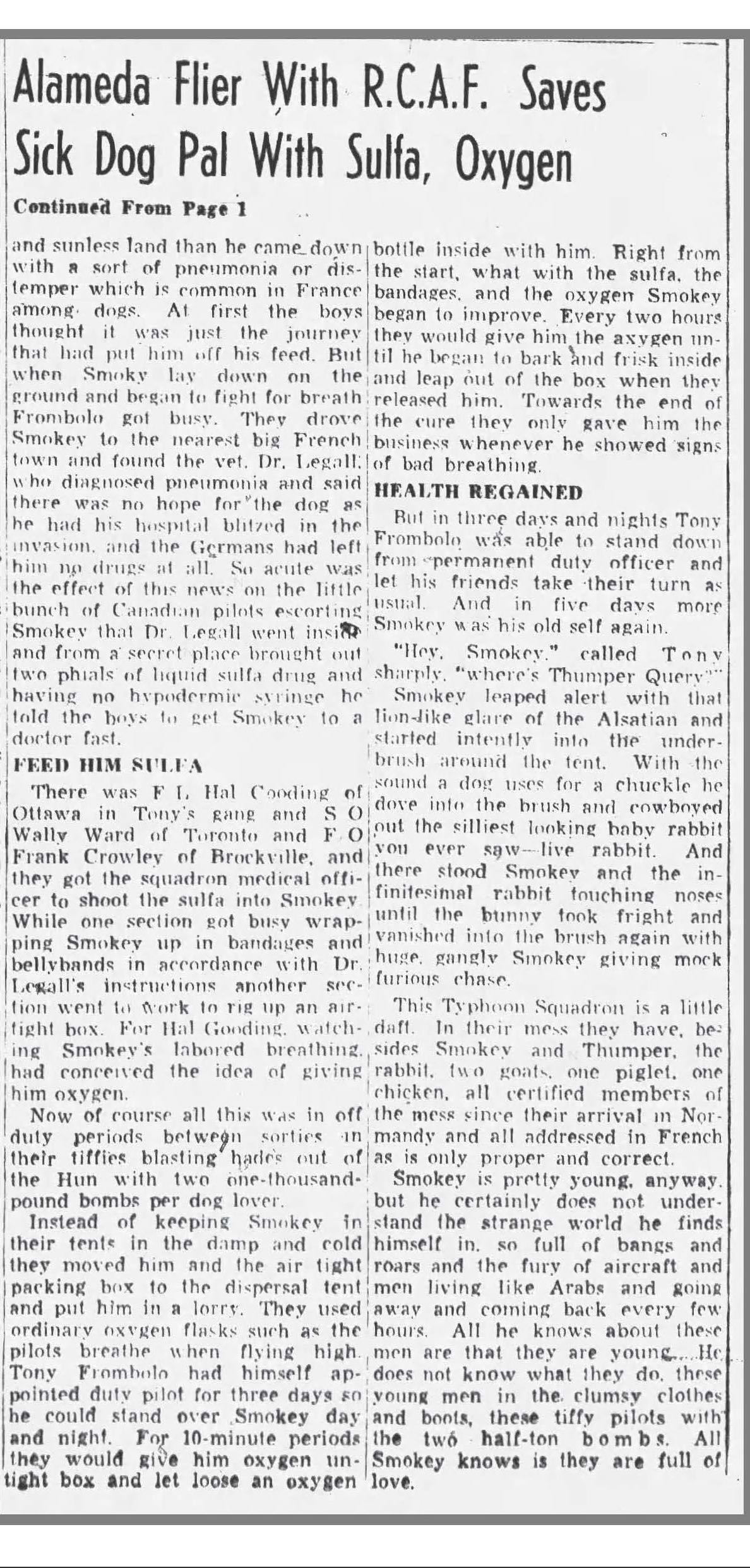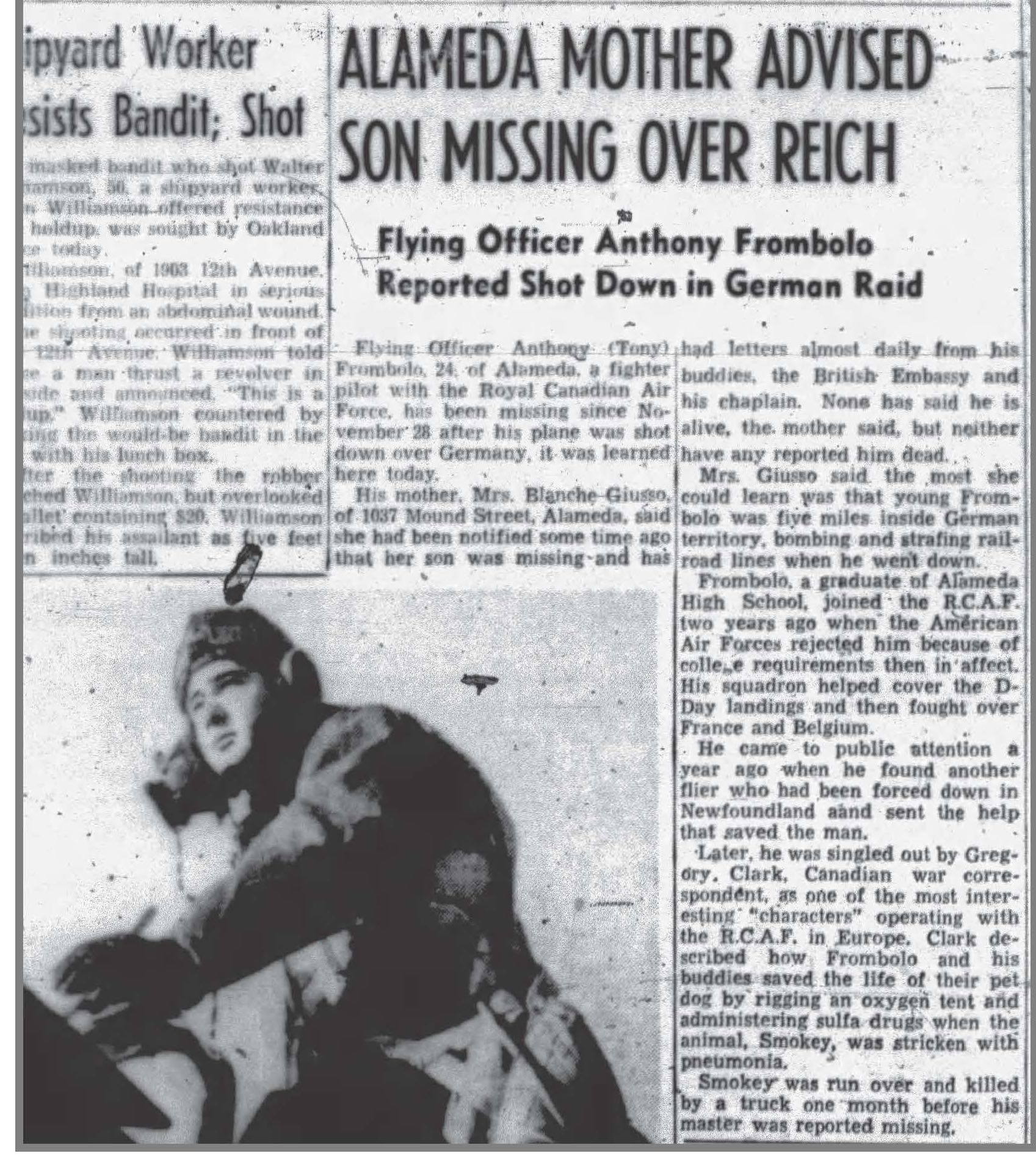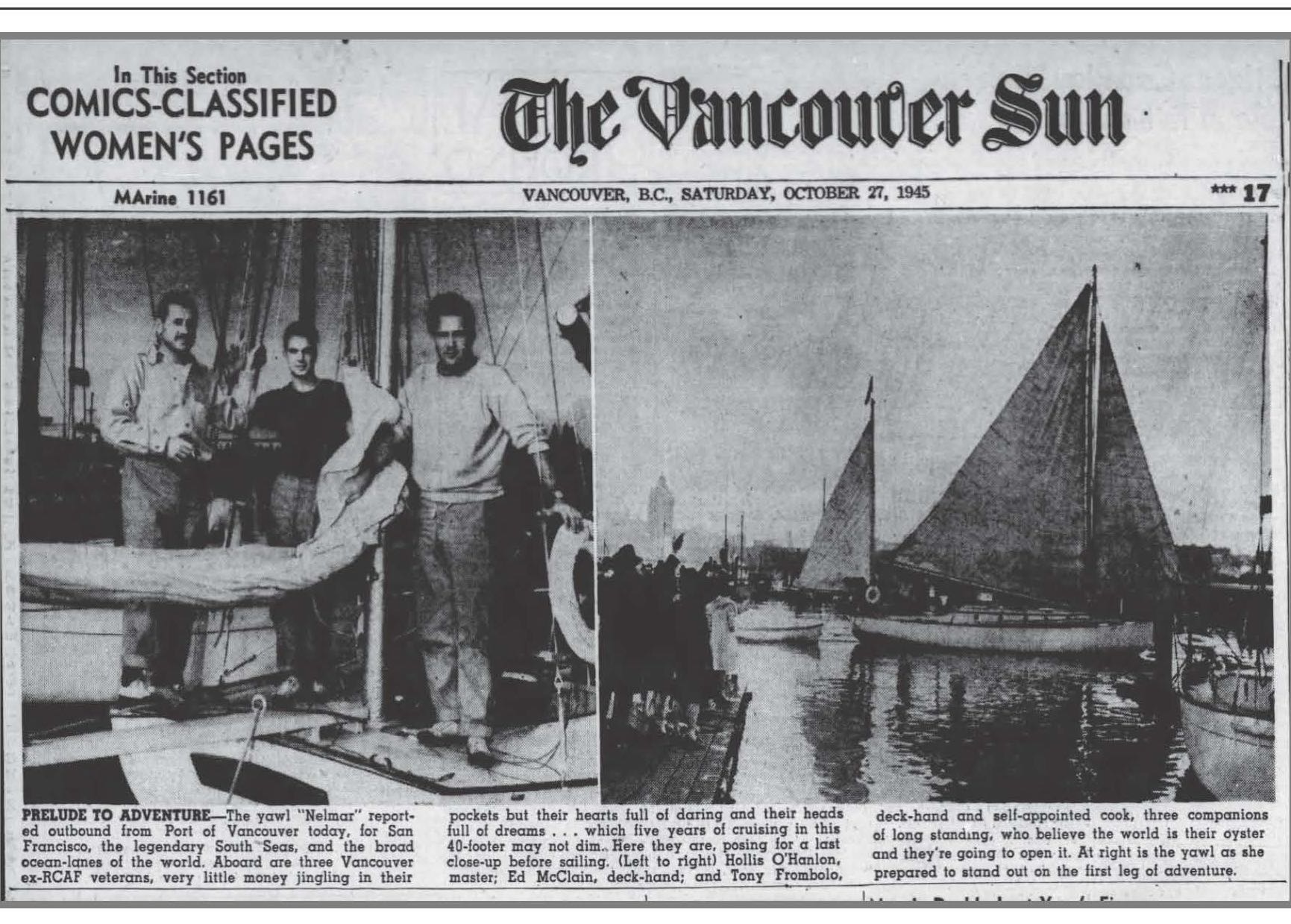 440 Squadron
Anthony Frombola/Frombolo was born in Oakland, California, the only son of Peter and Bianca Frombolo. He graduated from Alameda High School and worked briefly on oil tankers for Standard Oil, then attended the University of Oregon.
When the Second World War broke out, Tony joined the RCAF in 1940 and flew almost 70 operations as a fighter pilot with 440 Squadron before being shot down and becoming a prisoner of war for seven months in a German prison camp.
After a short tour with the US Air Force Reserves, he went into the restaurant business. He also worked at Airmotive Industries, and then retired to play golf and do some travelling.
He was married to Margorite and then Dorothy, who both predeceased him. He had three children and six grandchildren, with nine great-grandchildren. He passed away on May 5, 2007 in Rancho Mirage, California.
Doug Gordon, 440 Squadron said: "'Tony' we called him. He owned a dog during the war. Fairly big dog, too. Got sick and gave the dog oxygen. Tony became a POW."
The newspaper articles above note that Tony went on a long journey, not in the skies, but on the water, after the war.

For more information about Tony Frombolo, please consult Typhoon and Tempest by Hugh Halliday.