Edmund J. D. McKay J20030
1923 (Approximate) - April 14, 2010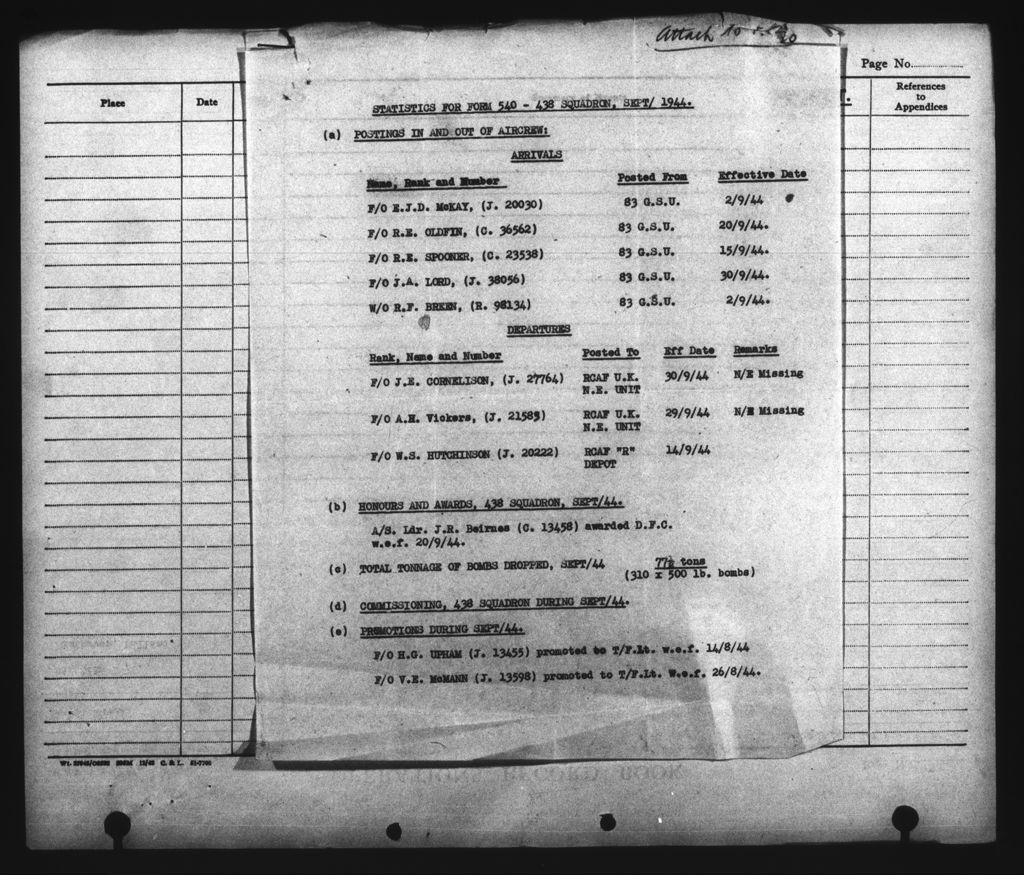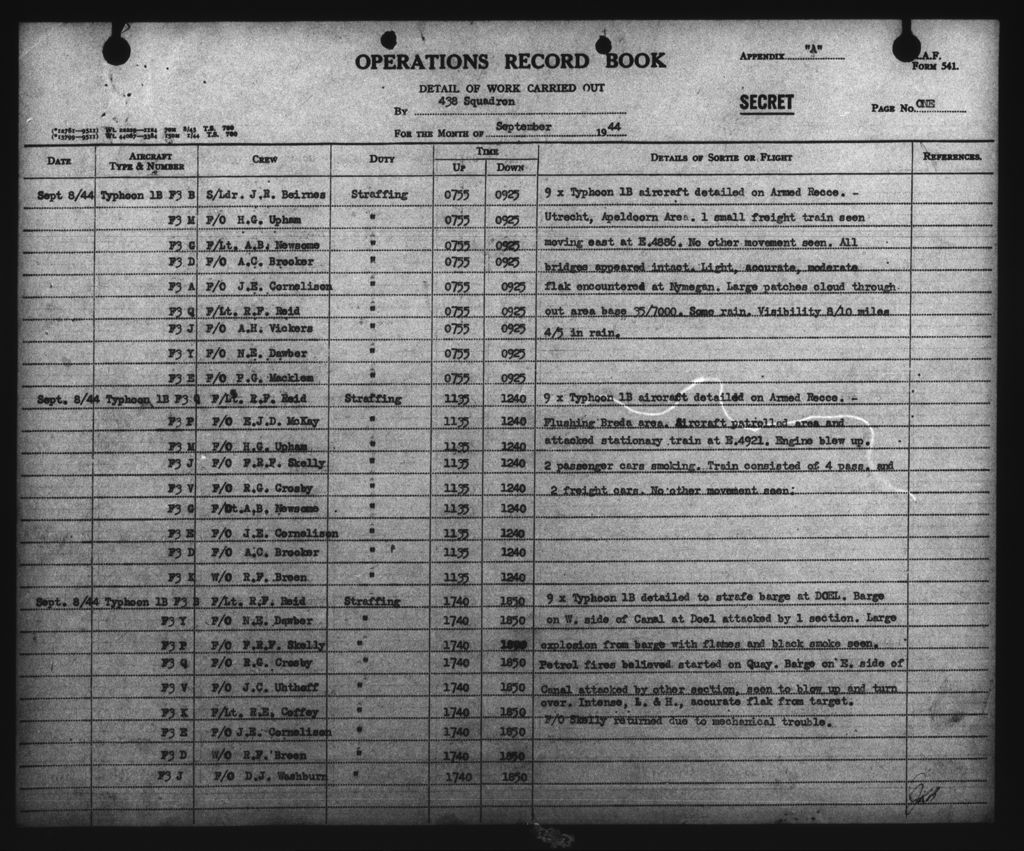 438 Squadron
On January 1, 1945, Flight Lieutenant Ed McKay crashed upon approaching Eindhoven, after the air base had been shot-up. See story about Operation Bodenplatte for more detail.
McKay was a member of 193 RAF, 412 RCAF and 438 RCAF Typhoon Squadrons. On pages 27, 164-166, 176, and 186 in Typhoon and Tempest by Hugh Halliday, more information about Ed McKay can be found.
At some point, post-war, he wrote "That Magnificent Flying Machine - The Typhoon". Harry Hardy, 440 Squadron had a copy. Both men were members of the Canadian Fighter Pilots Association. In this six and a half page tribute to the Typhoon, he explains to the reader the nuts and bolts of the aircraft, calling it 'The Monster' at one point. He wrote, "When conversation turns to the subject of WWII and I am asked sometimes what part I played in those long-ago events, my reply that I was a fighter pilot in the RCAF often evokes two questions. What did I fly and how many planes did I shoot down? When I answer that I flew Hurricanes, Spitfires and Typhoons, and that I did not shoot anyone down, there is usually a puzzled pause, especially among non-Air Force types." He provides some statistics, sources unknown. "One report has it that 135 of the first 142 Typhoons delivered were involved in accidents of some kind or other." He tells of the Typhoon's ability to absorb flak damage and remain flyable, saving many pilots' lives and them from becoming POWs. "From March 20, 1944 to May 4, 1945, 438 Squadron flew 4022 sorties. In this time, they dropped 2070 tons of bombs. Although they accounted for only two enemy aircraft, they destroyed five vital bridges, and damaged/destroyed 184/169 vehicles, 12/3 tanks, 4/73 locomotives and 101/532 trains. As well, they inflicted considerable damage on marshalling yards, German strongpoints, and other key targets. In this 13 1/2 month period, 28 aircraft were lost and 31 pilots of whom 17 were killed, five missing, six POW, three later reported safe and three ground personnel were killed."
Edmund was married to Blanche McKay for 58 years. They had six children and four grandchildren. In his obituary, he was "man of deep faith and belief in the Lord. A man of great integrity, character, strength, compassion, devotion and love. RAF/RCAF Fighter Pilot, very proud Canadian, humanitarian, sweetheart, lover of symphonies, excellent food and helping those in need."