John Wallace Porter R104468
November 12, 1921 - July 4, 2010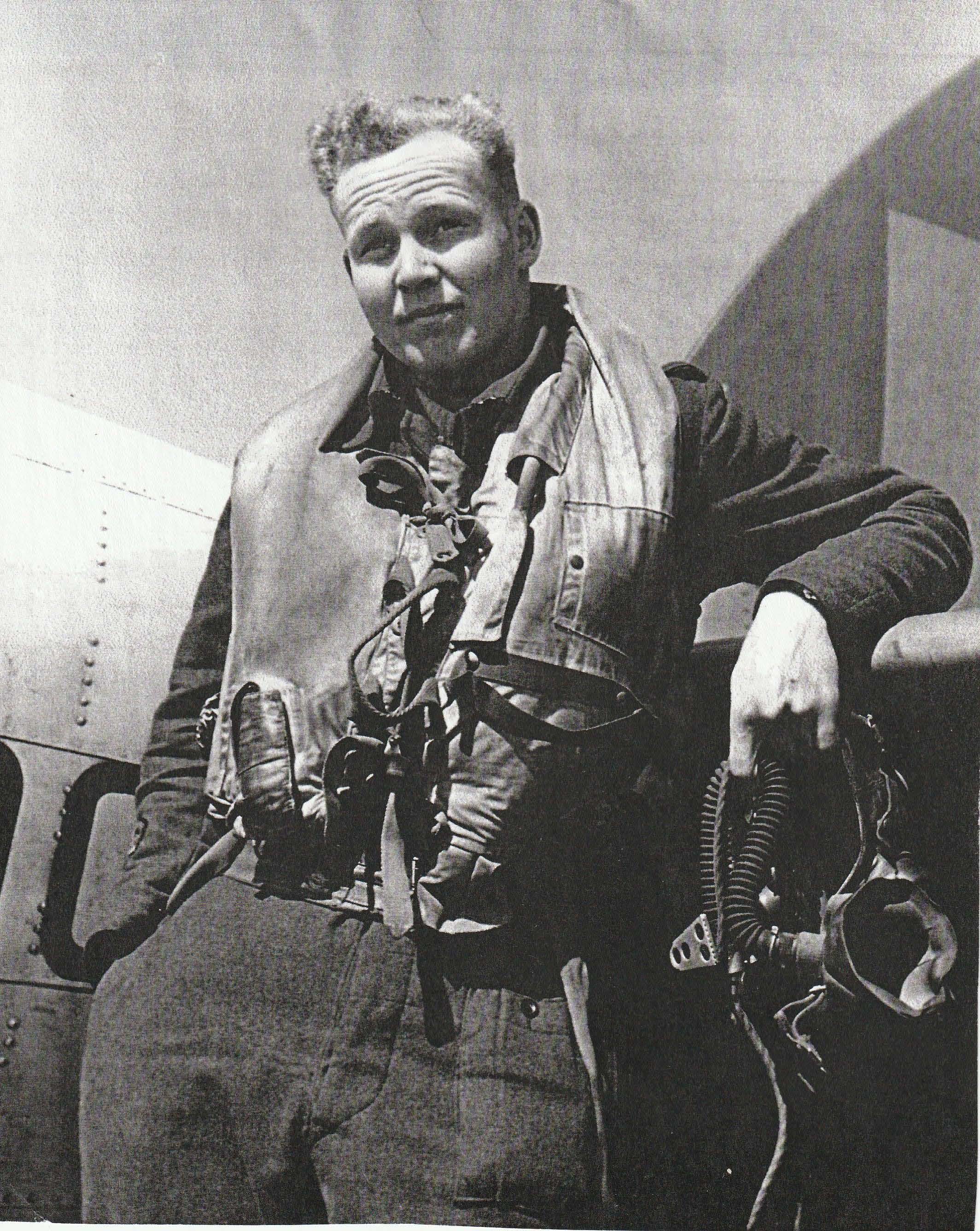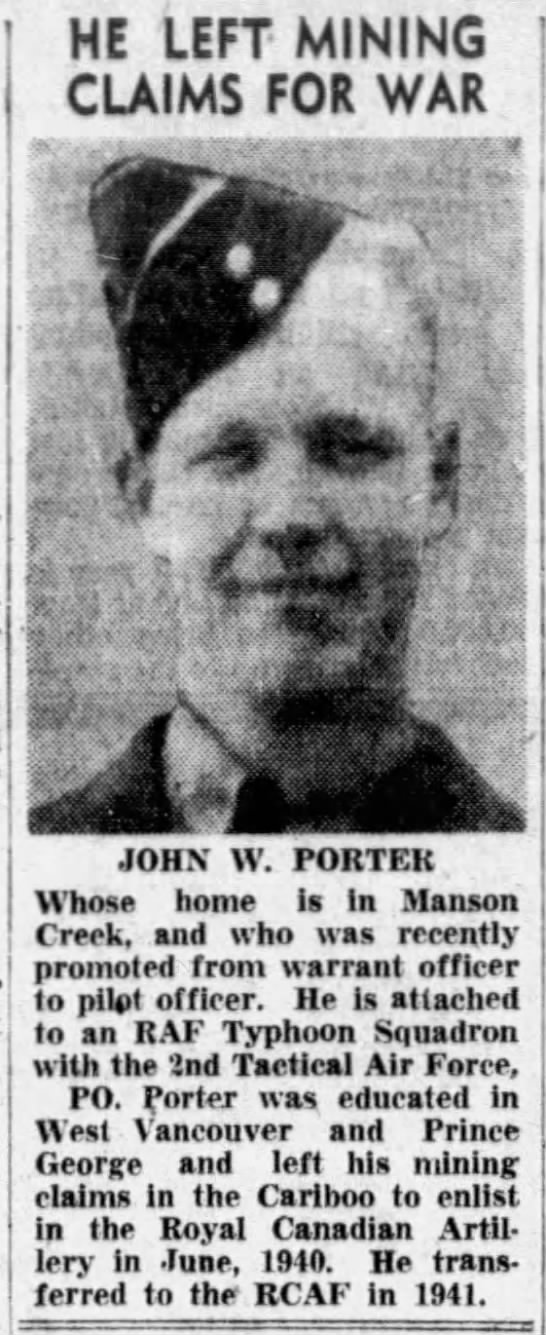 RAF 247 Squadron
Sgt. John Wallace Porter joined 247 Squadron on 15/6/43 from 277 Squadron. By 1944 held the rank of W/O. He was born in 1921 in Vancouver, BC. After the war, became a helicopter pilot and a civil aviation inspector.
The following information is courtesy of John Porter's daughter, Jennifer from February 2023.
247 Squadron. Service Number: R104468. Nickname: "Johnny Zero".
Born: Nov. 12, 1921 Vancouver BC. Death: July 14, 2010 Nanaimo, BC.
The broad strokes of John's time in England & Europe and the aircraft he flew are as follows: Oct. 27,1942 Embarked for England from Nova Scotia, Canada aboard the Queen Elizabeth. Nov 4, 1942 Landed in Greenock, Scotland, then train to the south of England. Dec 1942 Training (Miles Master Trainer II). Jan-Apr 1943 Training at OTU Millfield Unit 59 / Unit 559 (Hurricanes). Apr-June 1943 ASR 277 Squadron (Hurricanes). June 1943 joined 247 Squadron (Tiger Moths, Hurricanes). July 10 1943 247 Squadron moved to New Romney (Hurricanes, Typhoons). Sept 22 1943 began Operations from Bradwell Bay, New Romney & Merston (Typhoons). May 12 1944 medically grounded until July 1944. Aug 1944 relocation to Normandy (Typhoons) - Ops in France Sept 1944 Ops in Belgium & Netherlands. Nov. 18 1944 last operational flight due to ruptured eardrum - medically grounded until March 1, 1945. Aug. 1945 returned to Canada aboard the RMS Alcantara. Oct. 1945 Discharged from service.
John married Aileen McDonald in Trail, BC on Aug. 19, 1948 and together they had 3 daughters: Christine, April & Jennifer.
Attached is a photo of John taken in 1944.
John was interviewed for and appears in the book Aces Warriors & Wingmen: The Firsthand Accounts of Canada's Fighter Pilots In The Second World War, written by Wayne Ralph (published by Wiley, 2005).