Stanley Gurnett Postans R121895
January 29, 1920 - April 22, 2000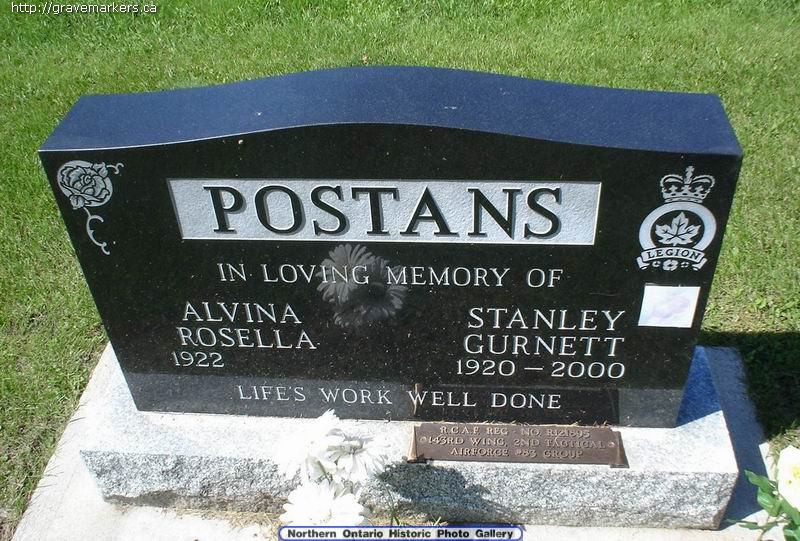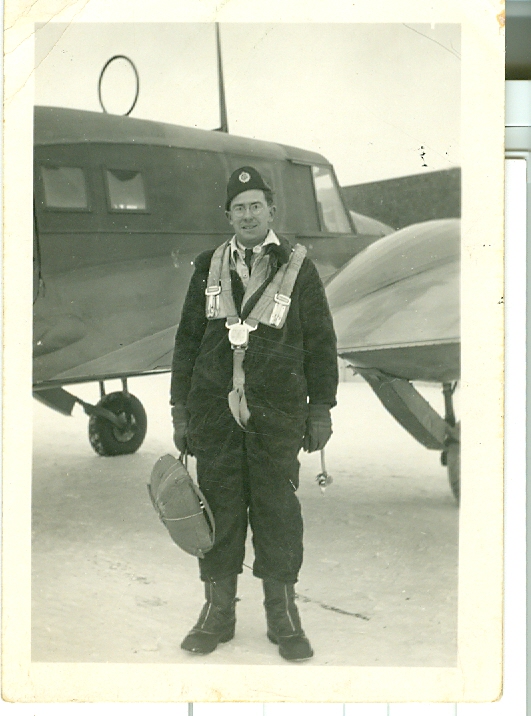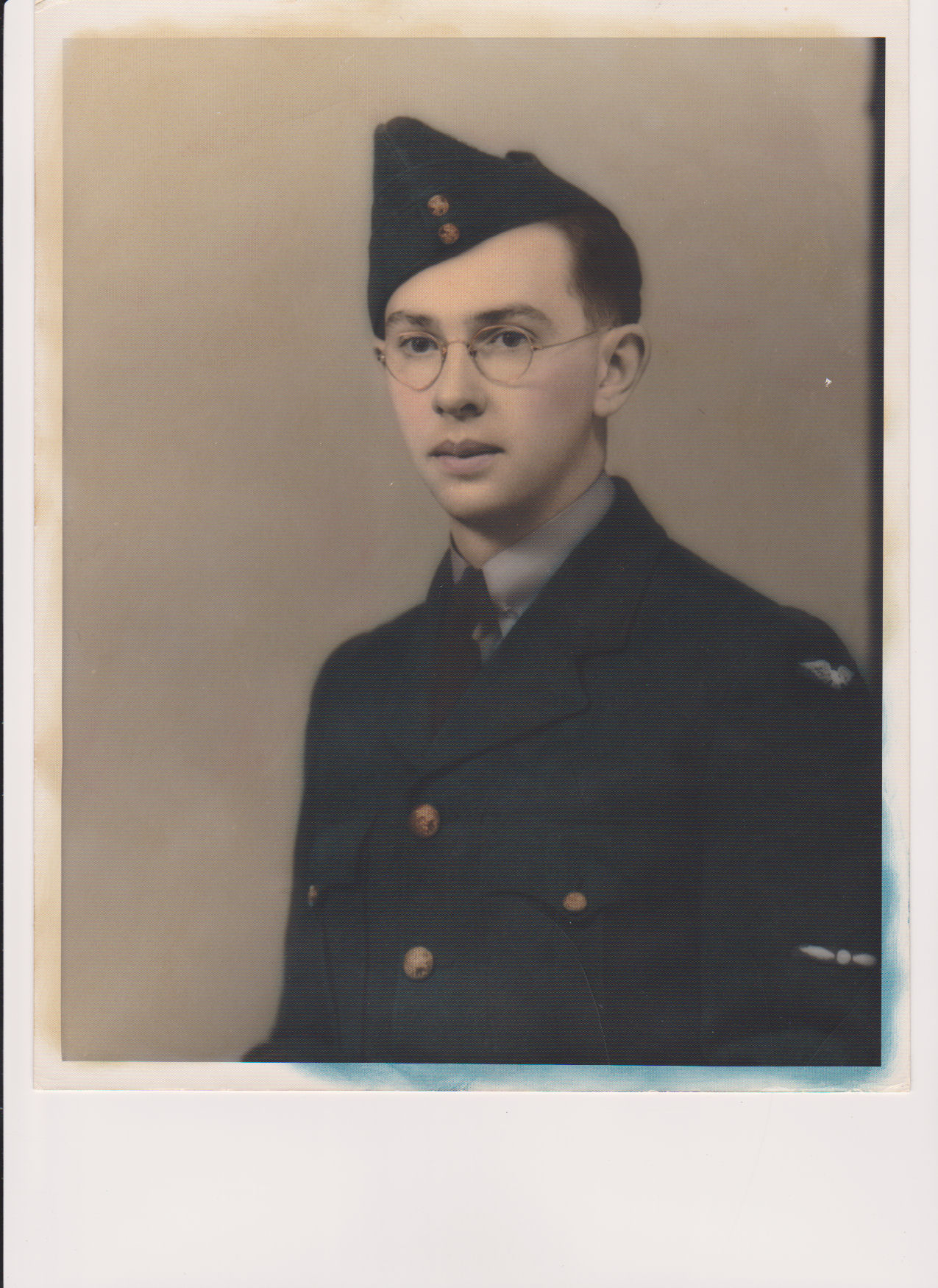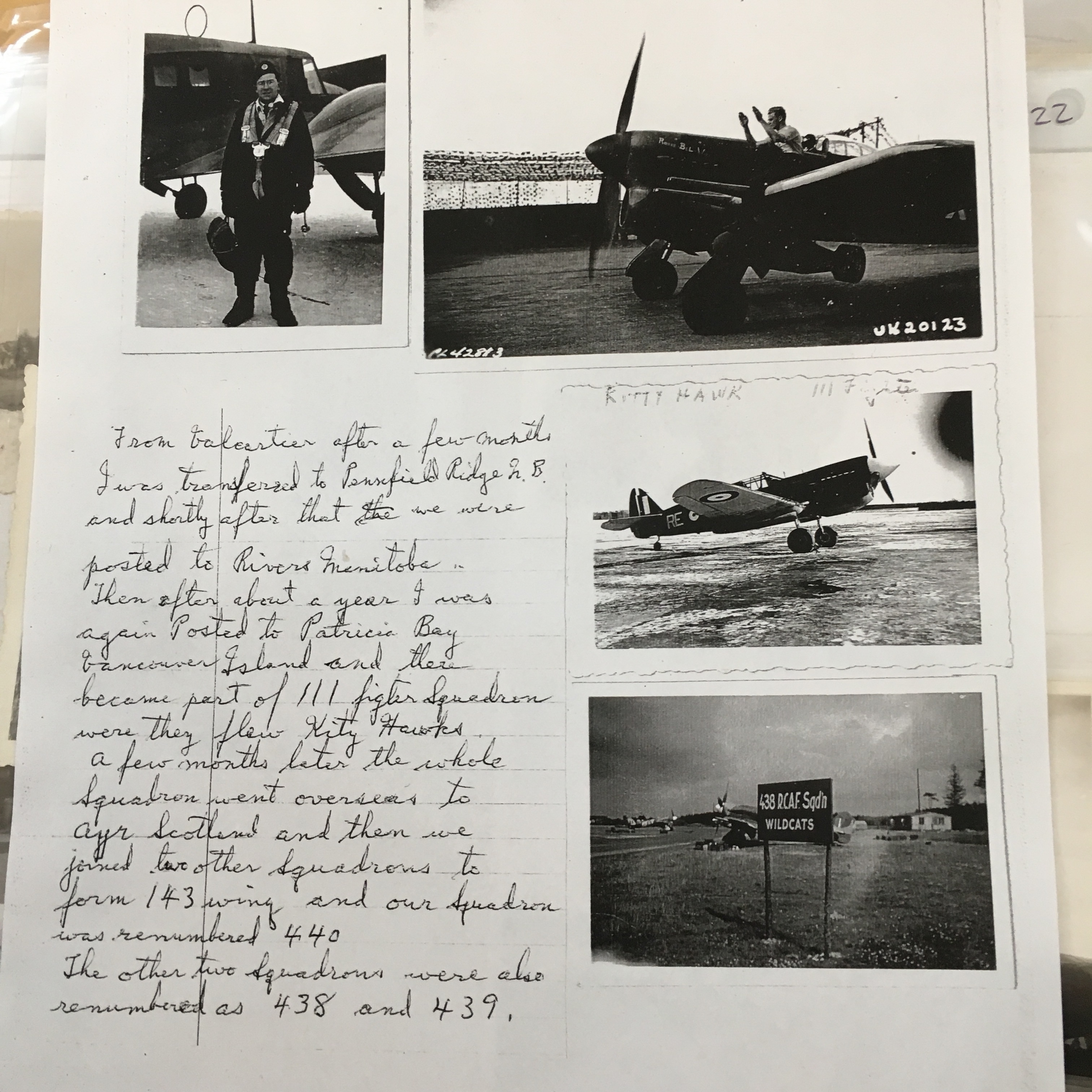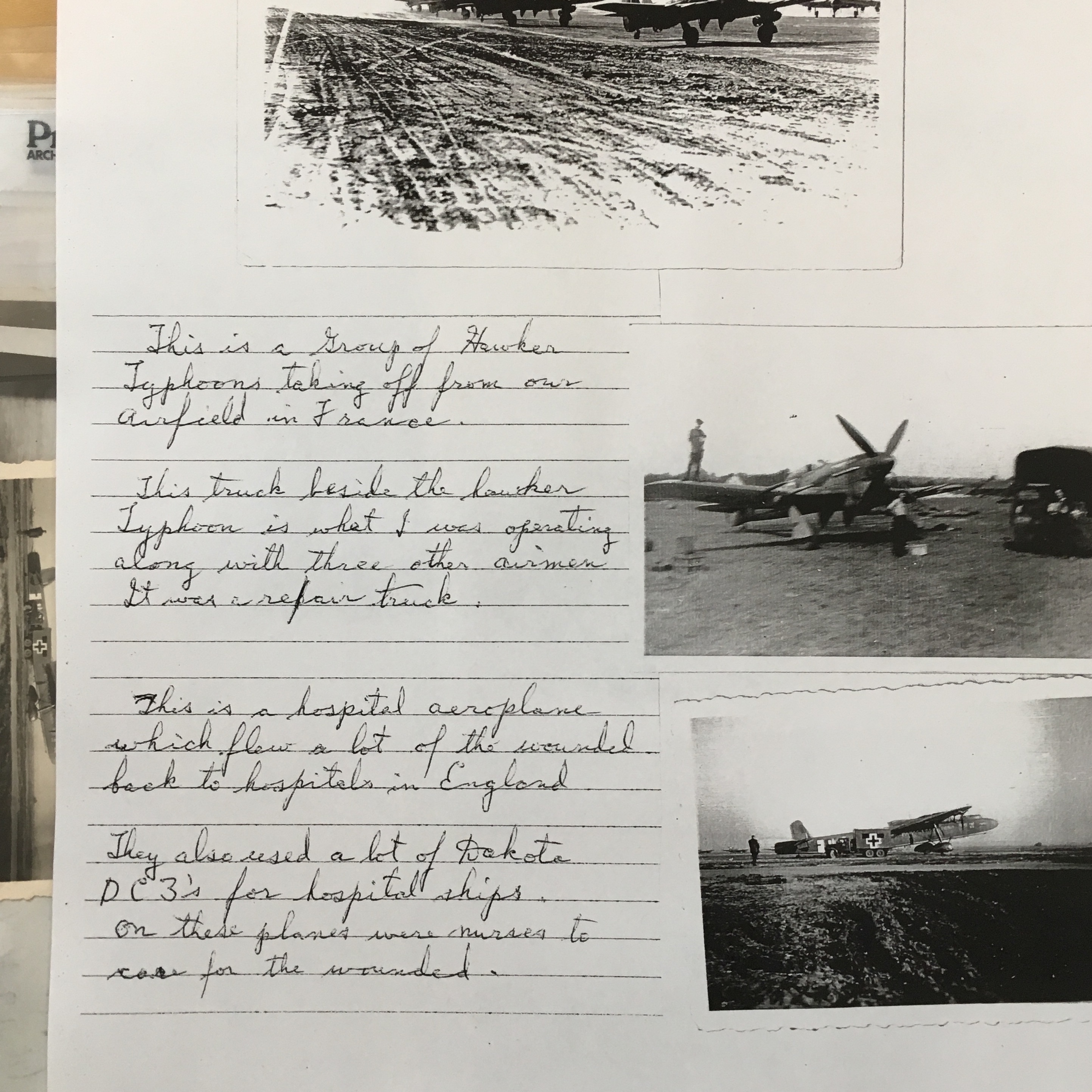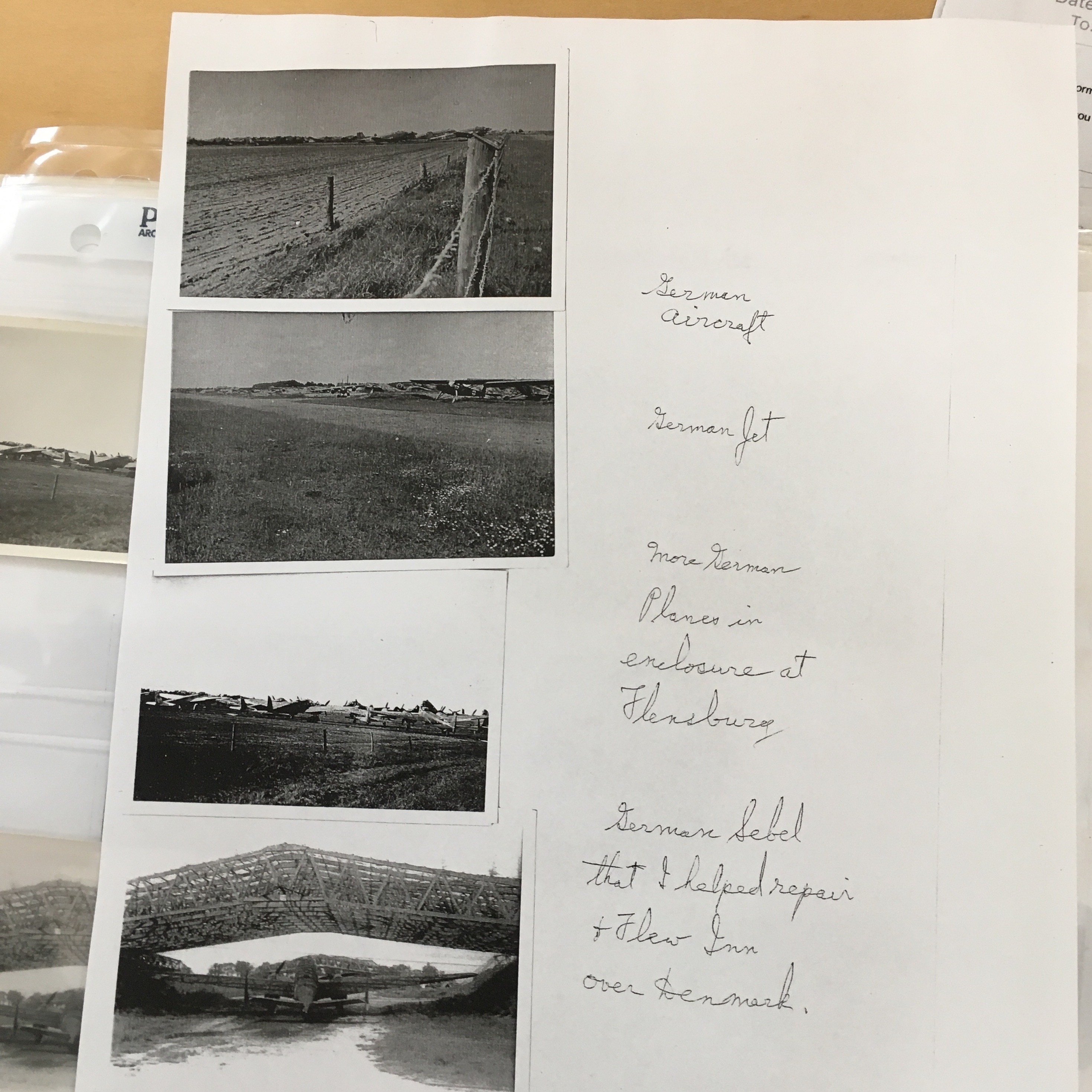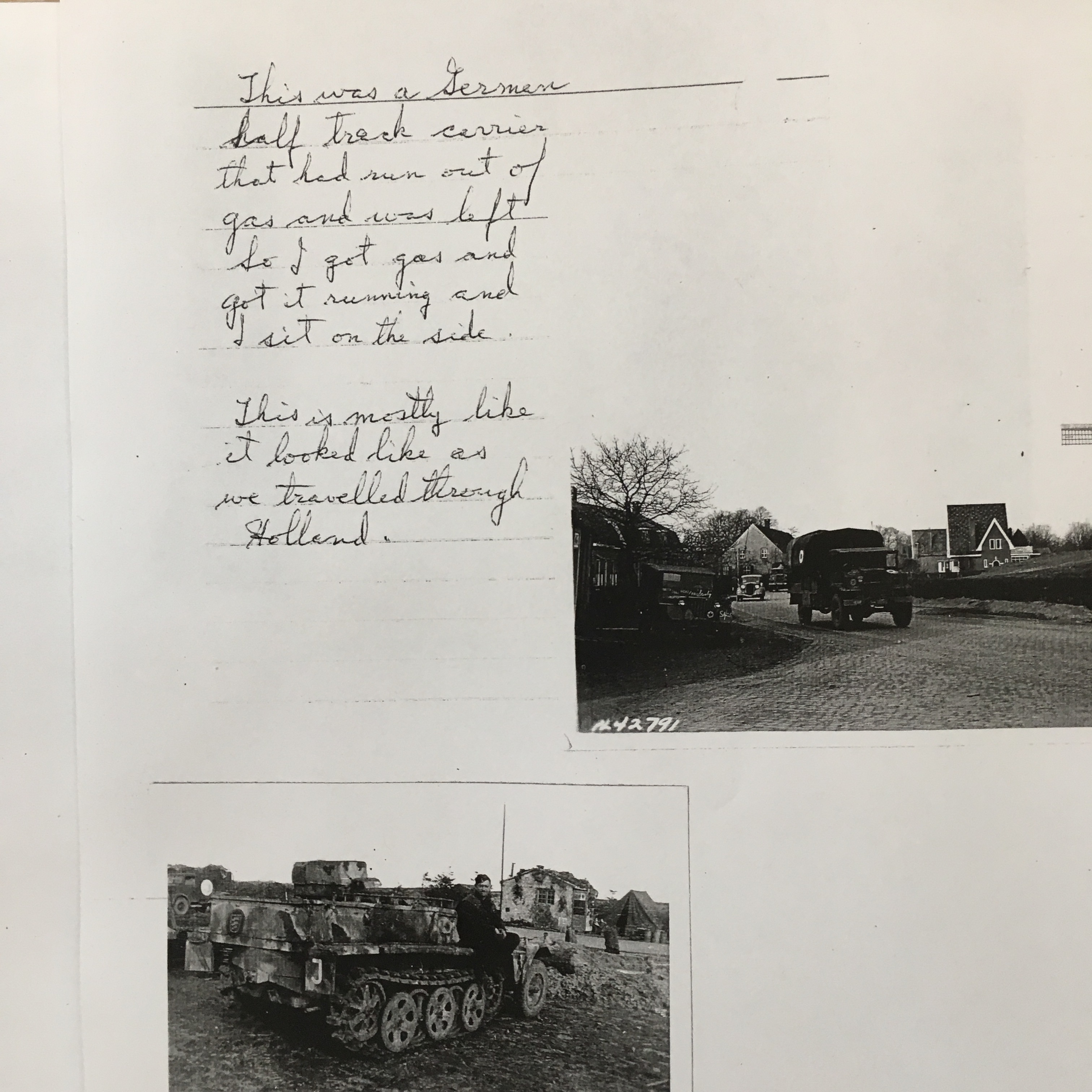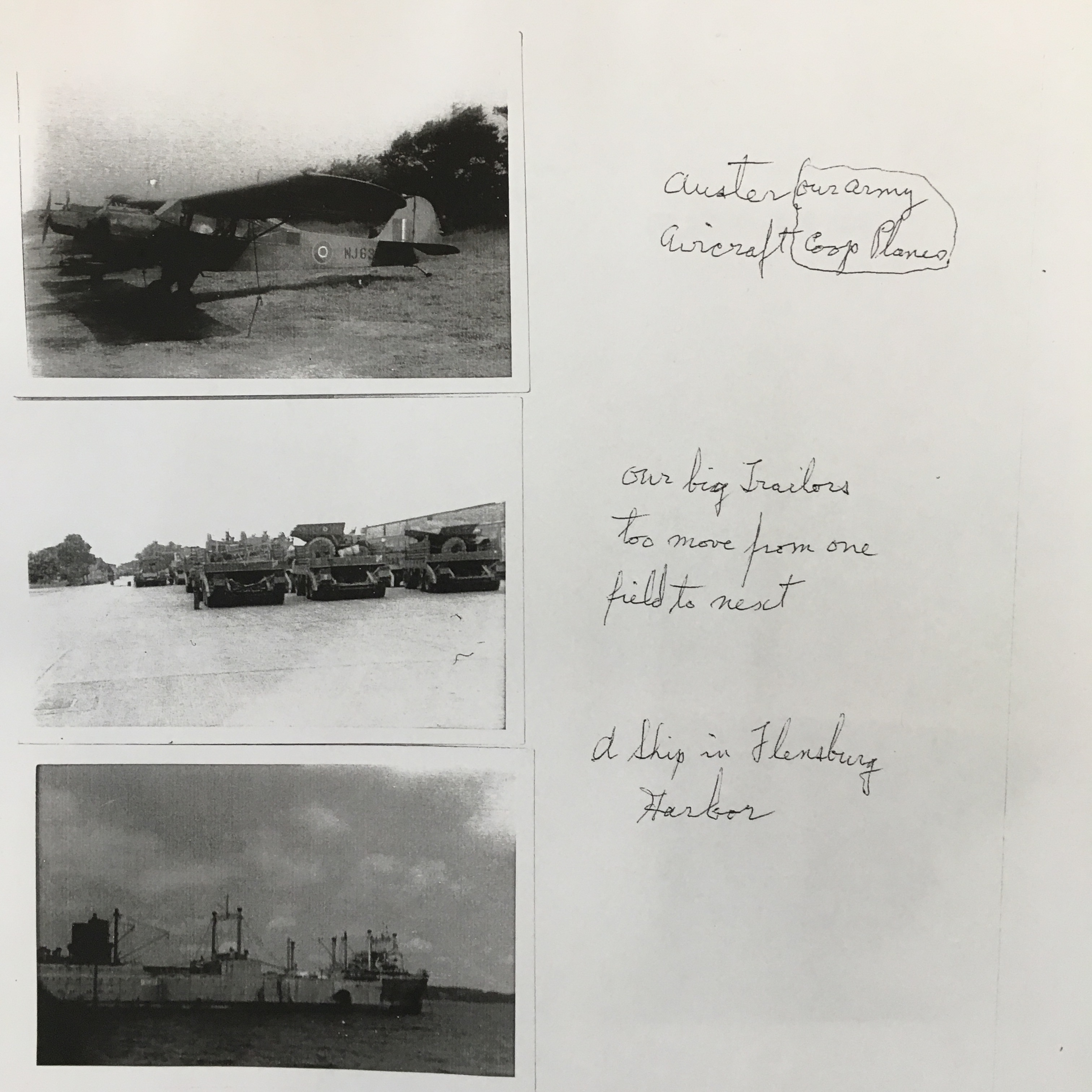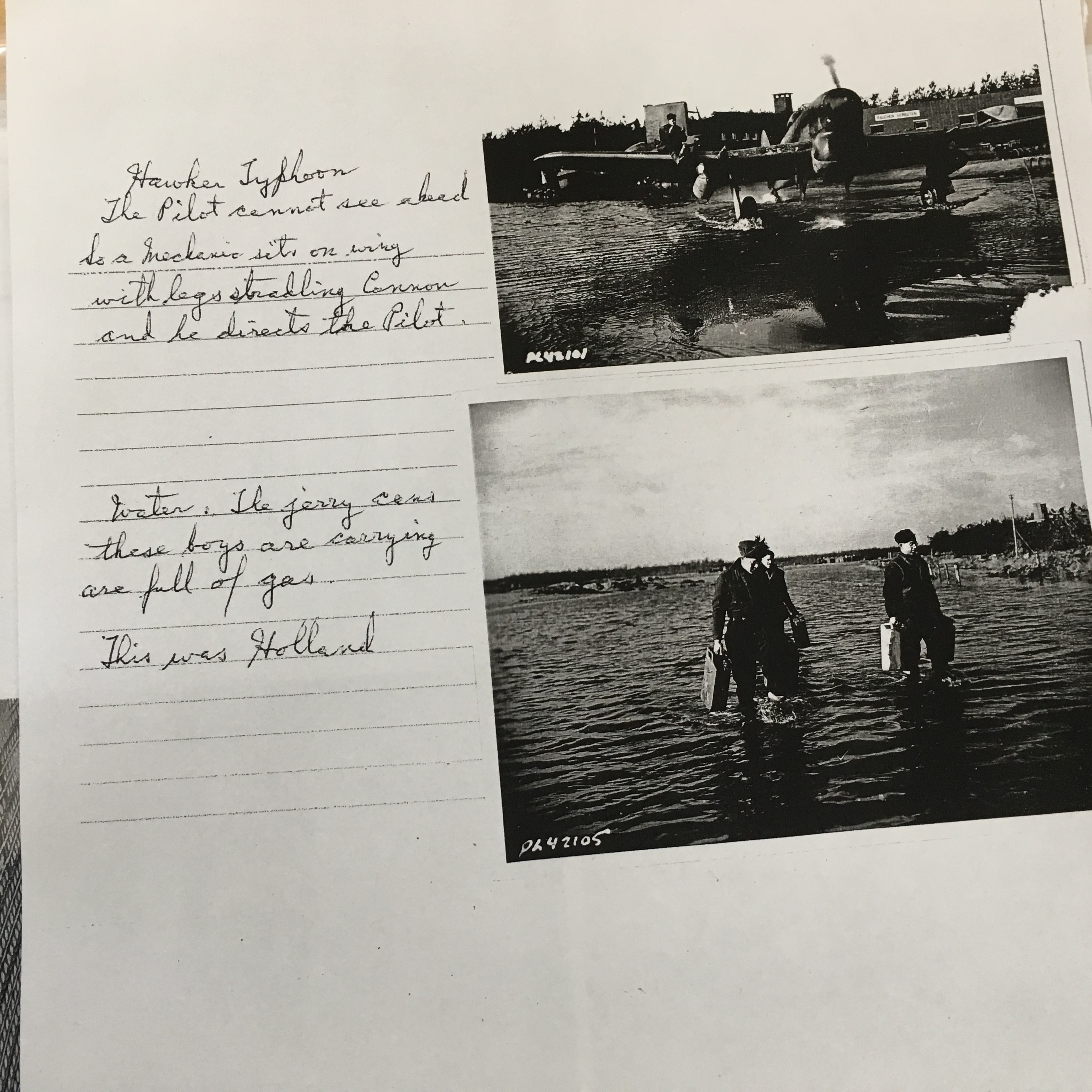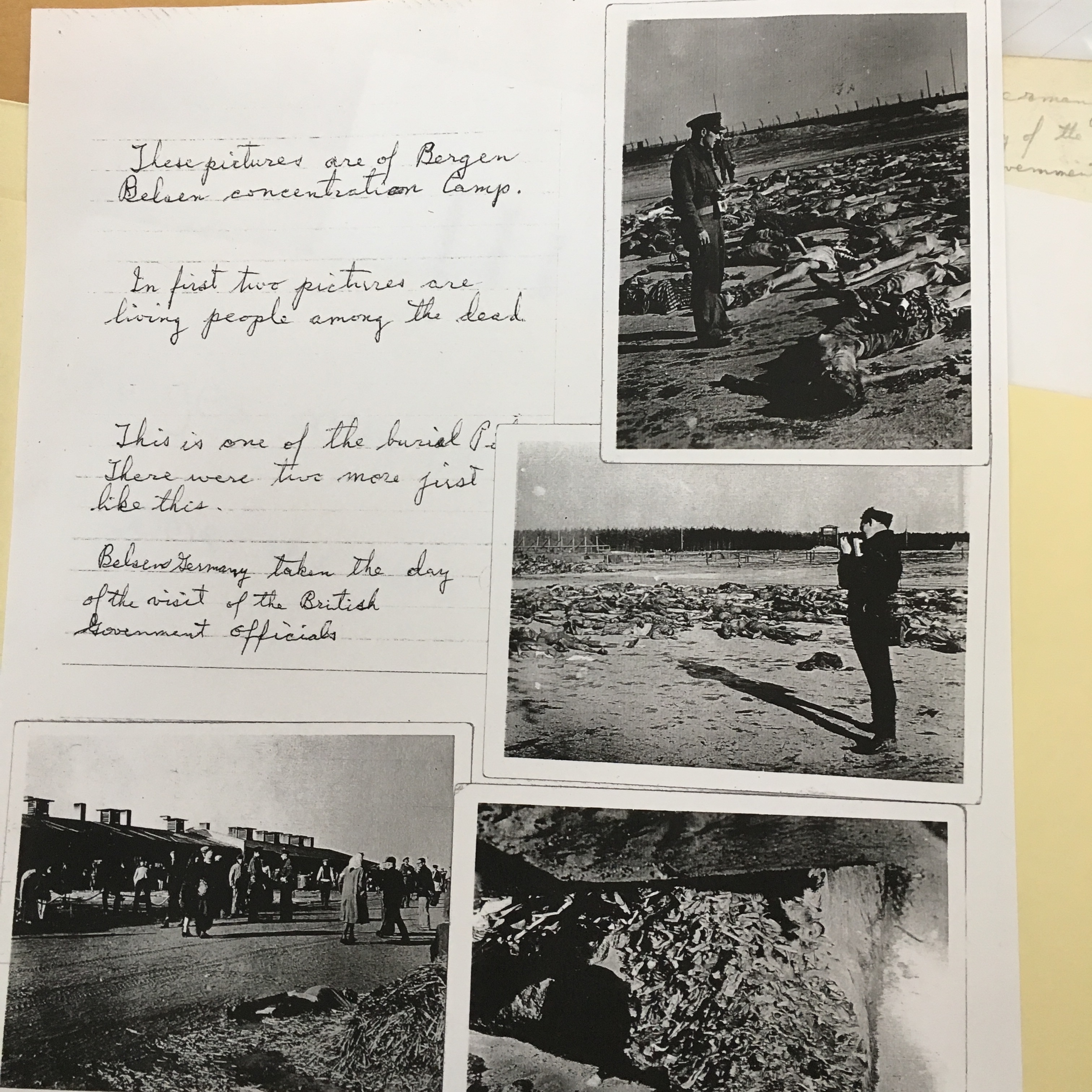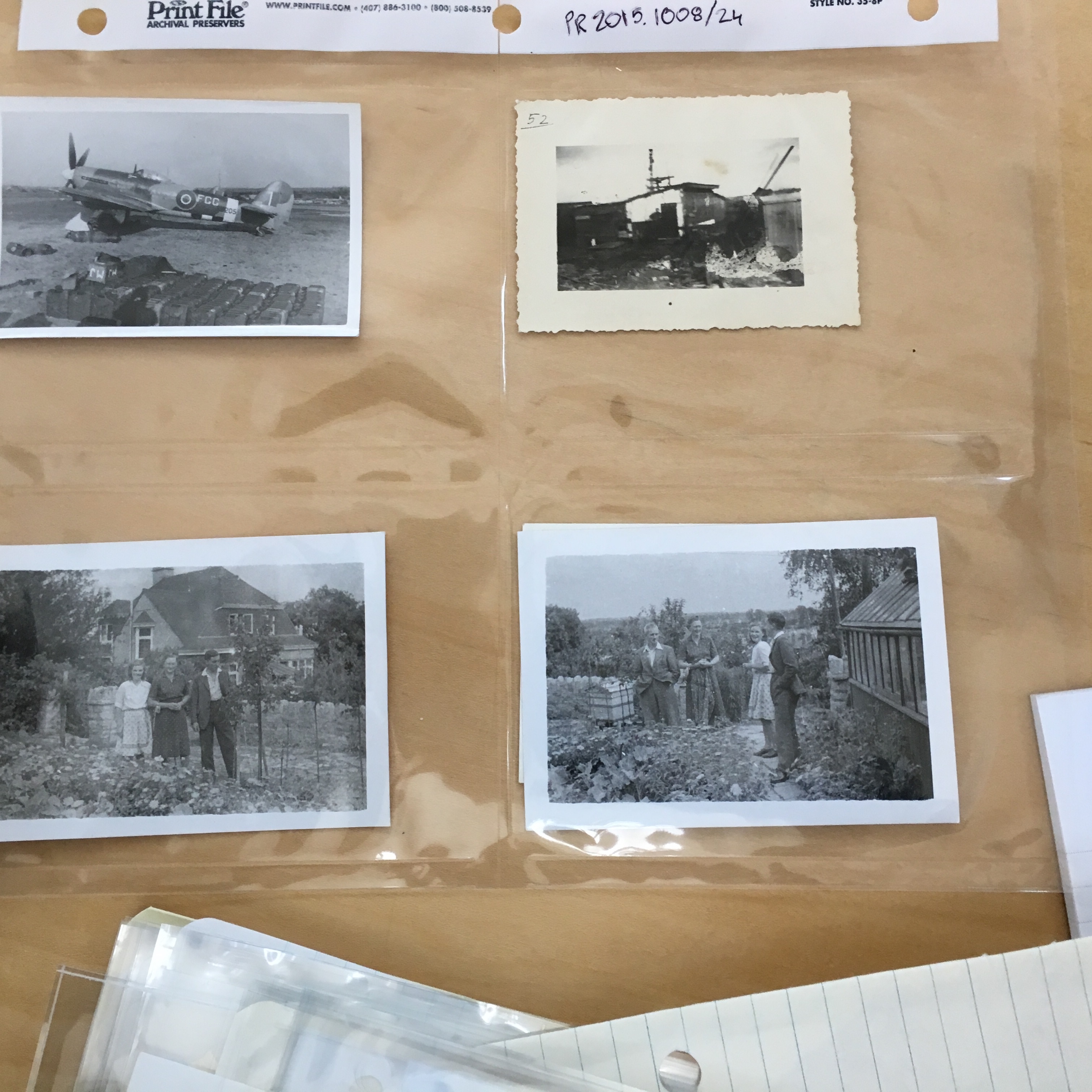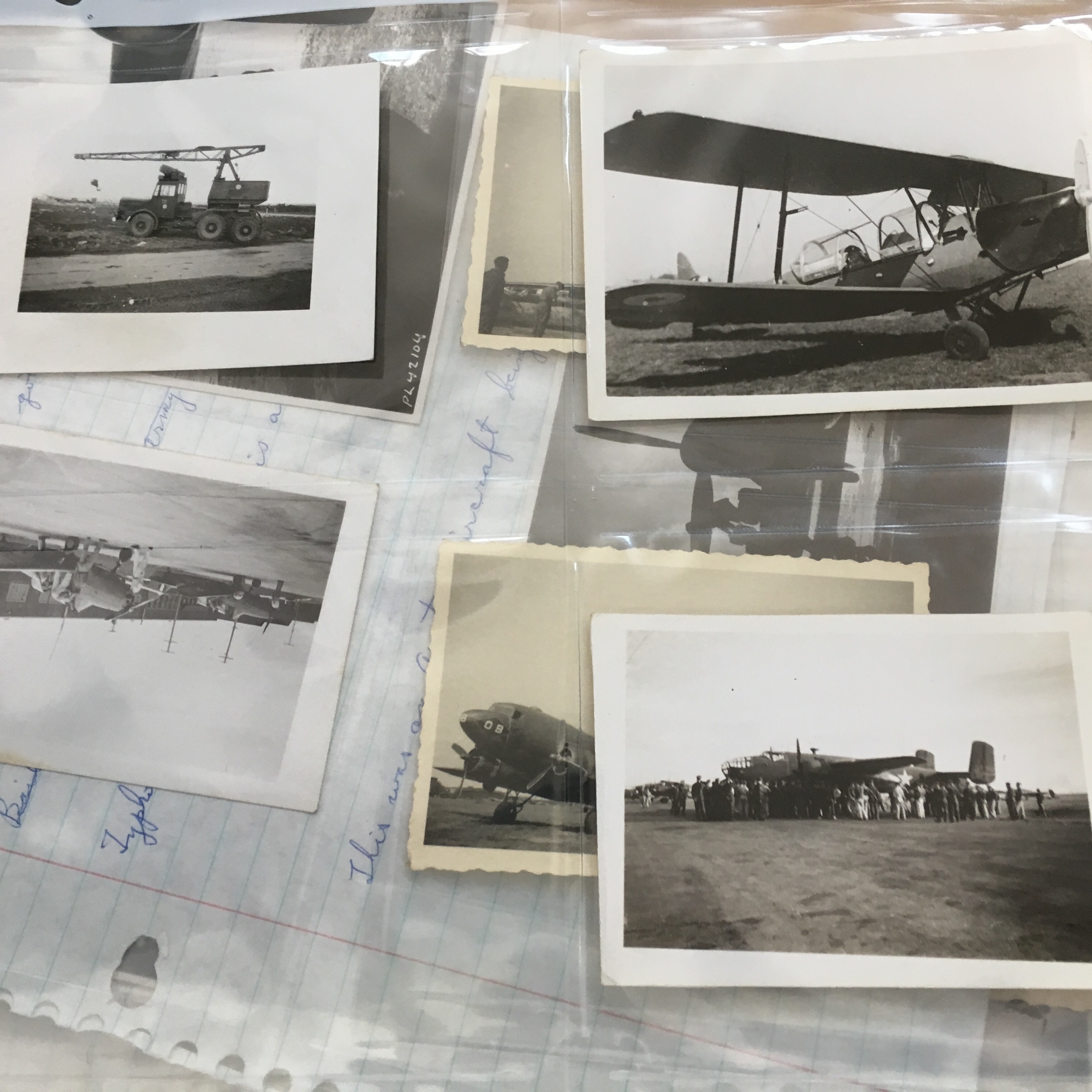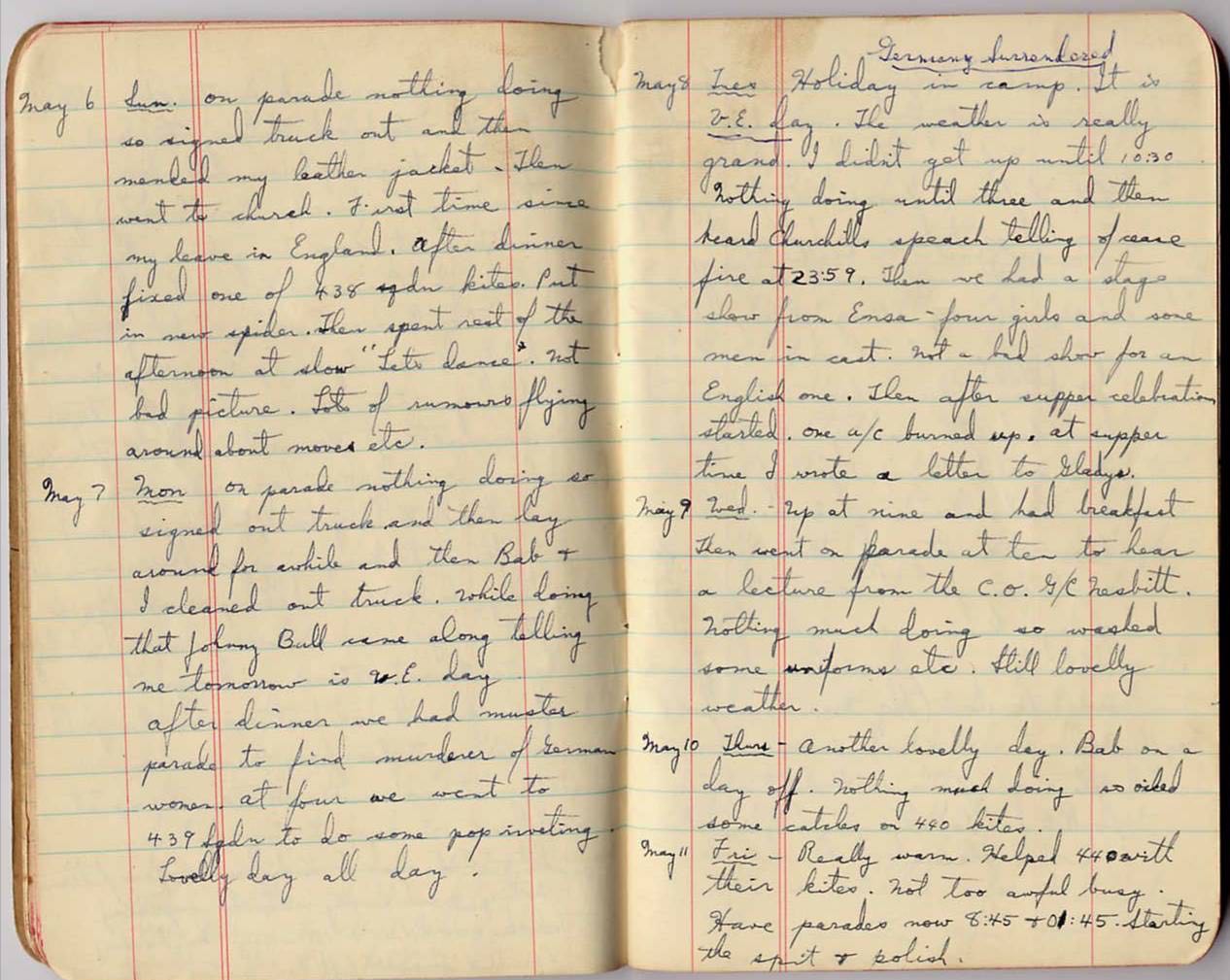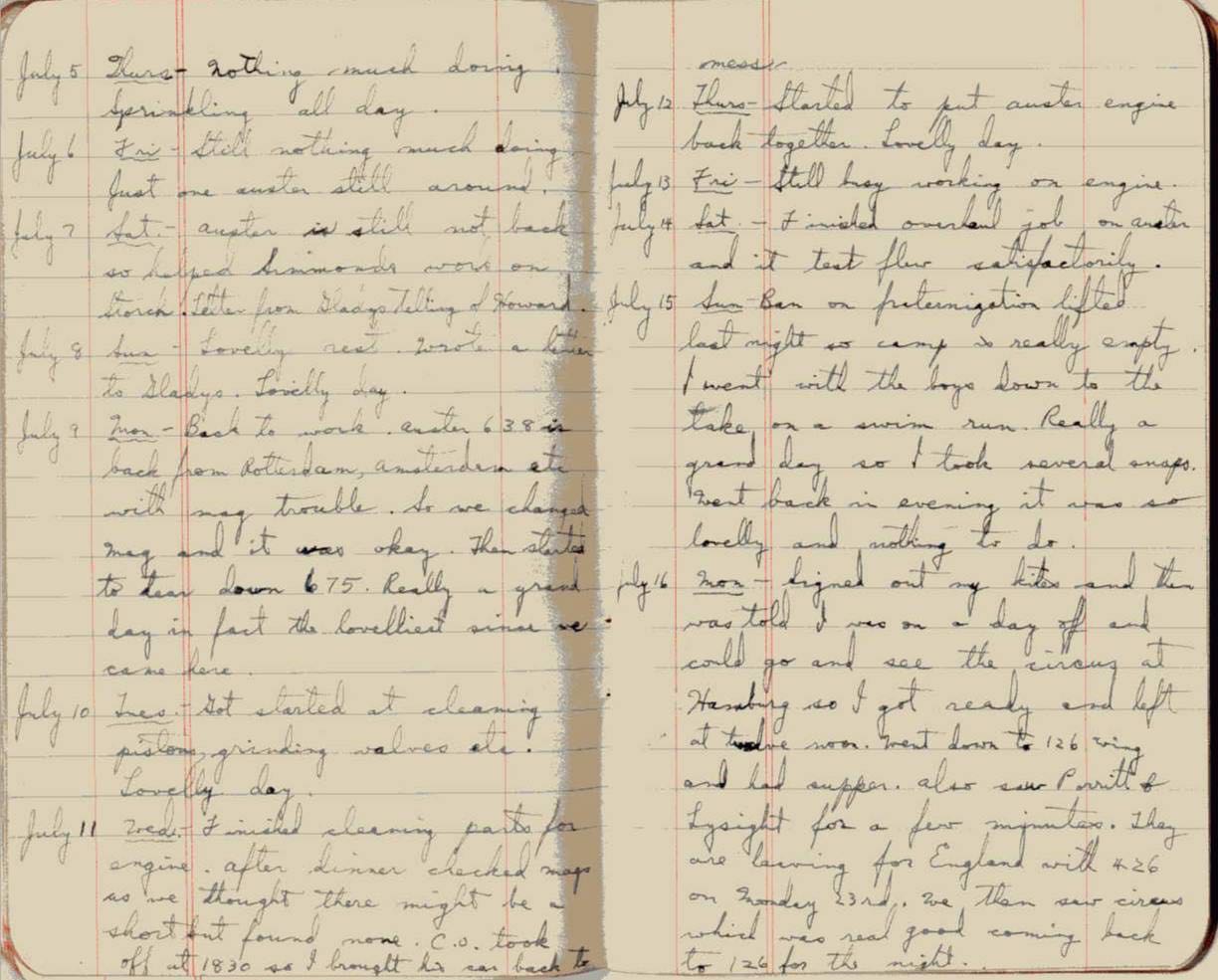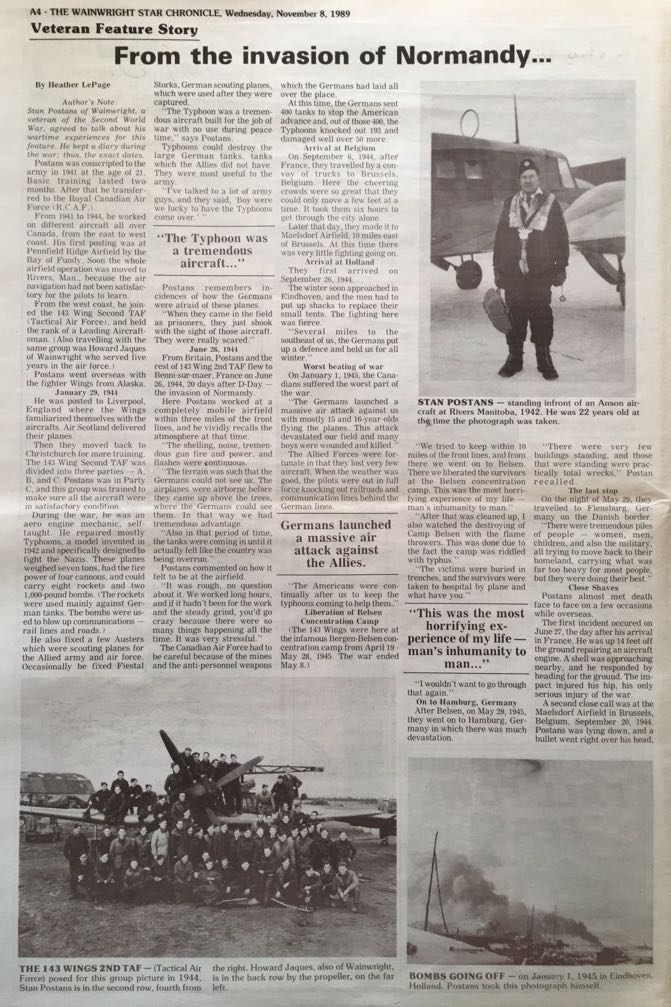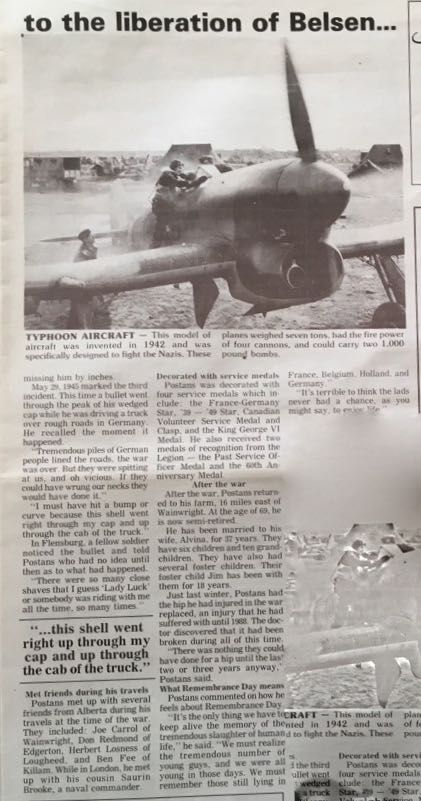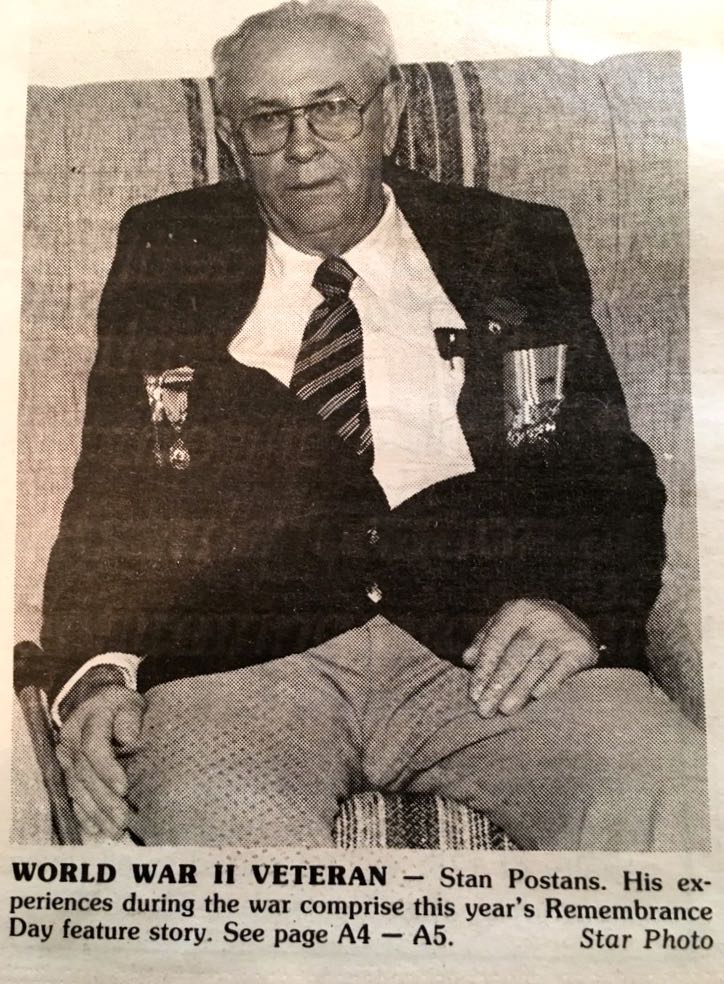 440 Squadron
Thank you to Stan's daughter, Diane Carl, for the information and photos.
Stanley Gurnett Postans was with 440 Squadron, 6440 Servicing Eschelon, 143 Wings, Second Tactical Air Force, RCAF. He joined the RCAF in 1941, returning to Alberta in 1946. He served in England, France, Belgium, and Holland. He was at Eindhoven on January 1, 1945 when the Luftwaffe attacked the Allied bases. (See article Bodenplatte.)
Diane Carl said she and her father spent countless hours talking about the Second World War, Stan's service experiences and airplanes, including Typhoons with their strengths and weaknesses. "Dad had a phenomenal memory, was a real people person, honest, straightforward, decent man who did not mind talking about his experiences. Many times, though, he and I cried together over some of his reminiscences, especially the situation at Belsen Bergen Concentration Camp. Some of his experiences he wrote about, but others were just shared."
"After Dad died in 2000, I inherited all of his material he kept over the years. It took me over a year to organize it before donating it to the Provincial Archives of Alberta, but I kept a copy of the 1945 diary and of what he wrote in 1960 about his wartime experiences." Several photos were part of this collection and Diane asked Stan to identify who was who.
"The picture of Stan in his flight suit standing in front of an Anson was taken just before he went up with the pilot to ensure his repairs to the plane had been successful. I asked him once how did he know he had fixed a plane properly and he advised me that after working on a plane the mechanic had to go up with the pilot for a test flight to check if all was in order and that 'You damn well made sure that you did a good job cause if you didn't, you and the pilot were about to meet Satan.'"
Diane was kind enough to send copies of pages from her father's journal. See photos above. She added, "Dad's comments on the Hawker Typhoon and its capabilities/problems were interesting but more interesting is the mode of transportation for transporting the new fledgling RCAF troops to and from several Canadian locations that took days via steam train, using colonial immigration cars: just a boxcar with a couple of benches, a wood burning stove, and a big pot for the boys to cook their rations in."
Additional information was located at the Alberta Provincial Museum, courtesy of Ted Mageau. The handwritten notes are transcribed below. Please refer to photos above.
Stan was raised on a farm and went o Sligo School. He was conscripted into the Army in June 1941 at age 21. He weighed 149 3/4 pounds on August 23, 1941. After a short time of two months, he enlisted with the RCAF in Edmonton and was given a ticket to Val Cartier, Quebec. "From Val Cartier after a few months, I was transferred to Pennfield Ridge, NB on October 20, 1941 and shortly after that we were posted to Rivers, Manitoba in April 1942." He took his trade test at Pennfield Ridge and passed them. He did engine testing and flying in airplanes. "Then after about a year, I was again posted to Patricia Bay, Vancouver Island and there became part of 111 Fighter Squadron, where they flew Kittyhawks." He was posted in August 1943 to Kodiak Island, Alaska via Patricia Bay. "A few months later, the whole Squadron went overseas to Ayr, Scotland and then we joined two other Squadron to form 143 Wing and our Squadron was renumbered 440. The two other Squadrons were also renumbered as 438 and 439. The truck beside the Hawker Typhoon is what I was operating along three other airmen. It was a repair truck. This is a hospital aeroplane which flew a lot of the wounded back to hospitals in England. They also used a lot of Dakota DC3s for hospital ships. On these planes, were nurses to care for the wounded. This was a German half track carrier that had run out of gas and was left. So I got gas and got it running and I sit on the side. This is mostly like it looked like as we travelled through Holland." He made note of all the 'foreign places and countries' he visited: England, France, Belgium, Holland, Germany, Denmark and then returned to Canada.
Other men he mentions: Donald Porritt, from Victoria, BC. Roger Lysight from Noranda, Quebec. Babcock from Campbellton, New Brunswick and boss F/L Pete Langille from Truro, Nova Scotia, Straw from near Calgary at Canmore, Bill Sutherland from Shepherd, just east of Calgary and Corporal Art Dunn from Toronto.
Here is a Typhoon that crash landed being dragged in by crane. LeBlanc standing on back of crane. Rocket rails under guns XM-K belonged to 165 Squadron RAF attached to 143 Wing. Disbanded the 165 Squadron after the German attack on us at Eindhoven Holland, January 1, 1945 as nearly all their aircraft with rocket rails were destroyed.
Stan noted that on January 29, 1945, he was weighing 180 pounds.