James Hughes Beatty J14471
Unknown - Unknown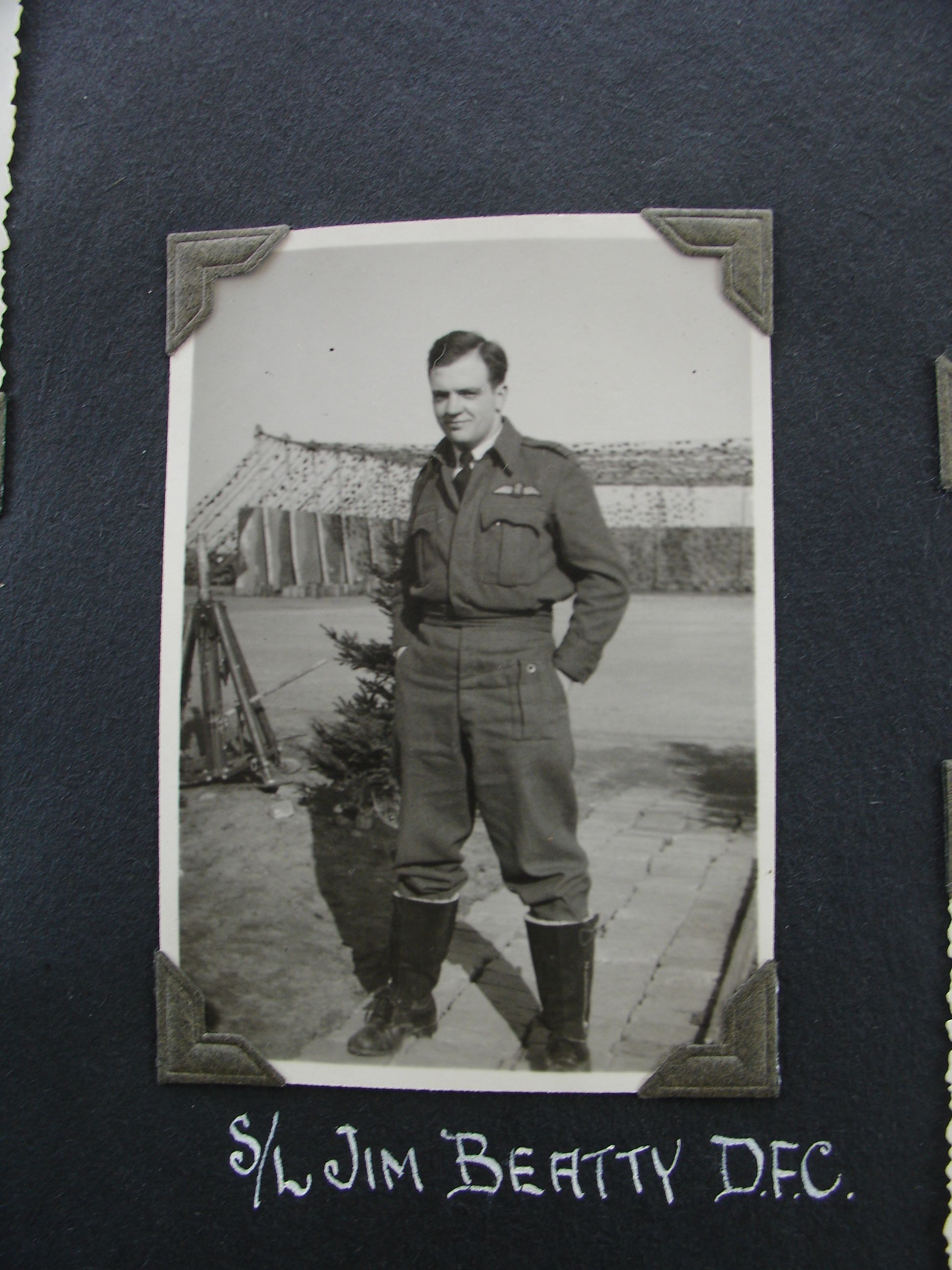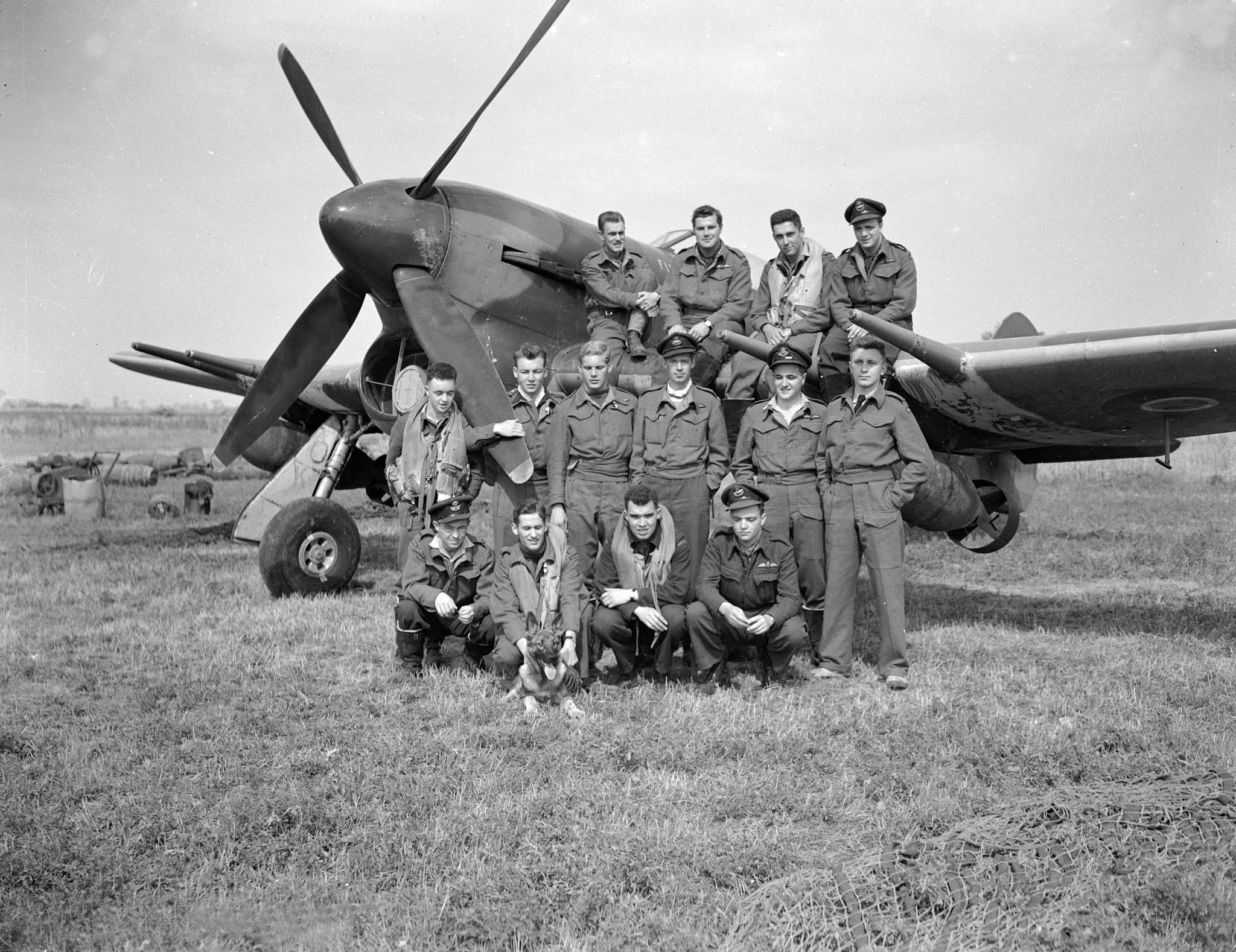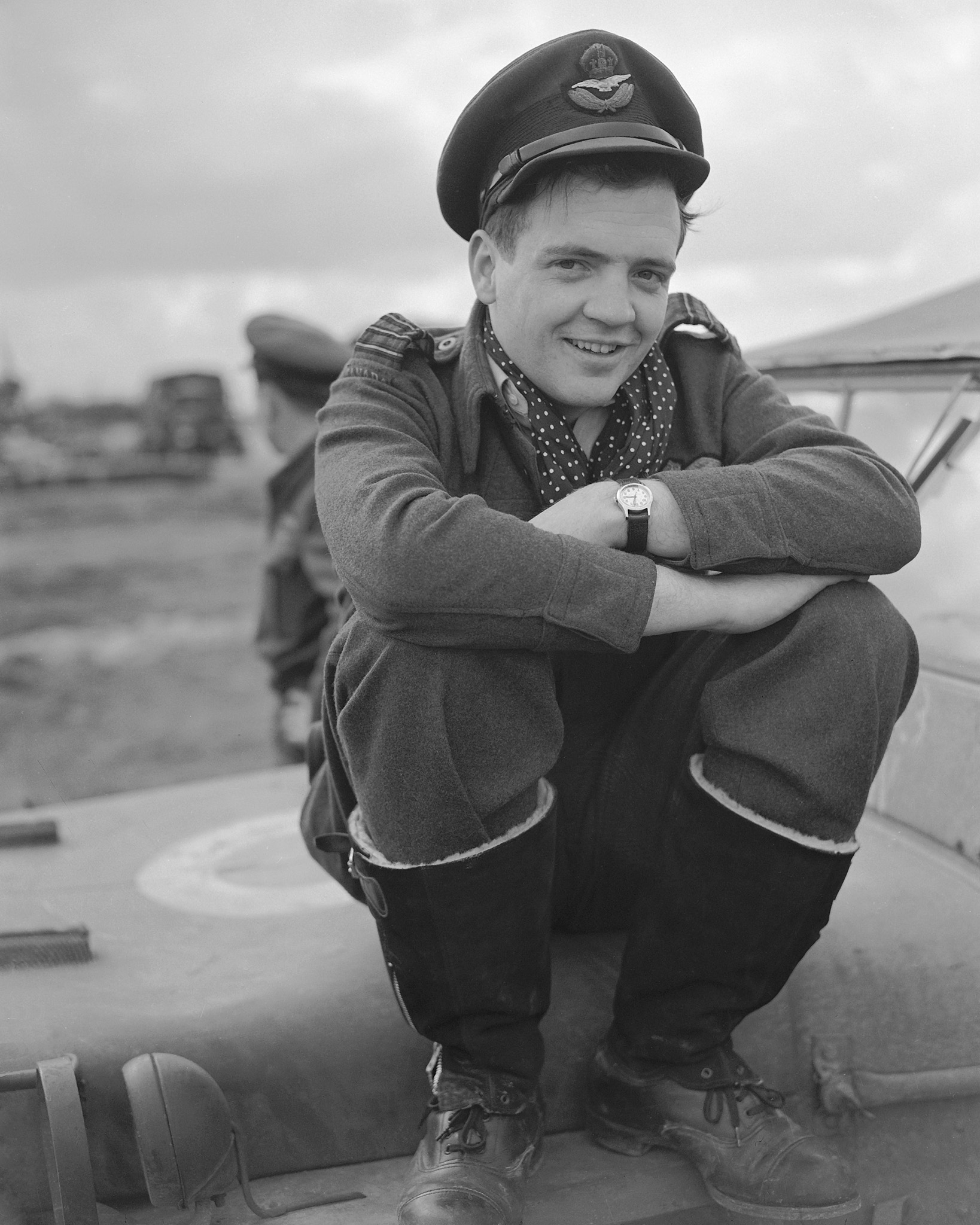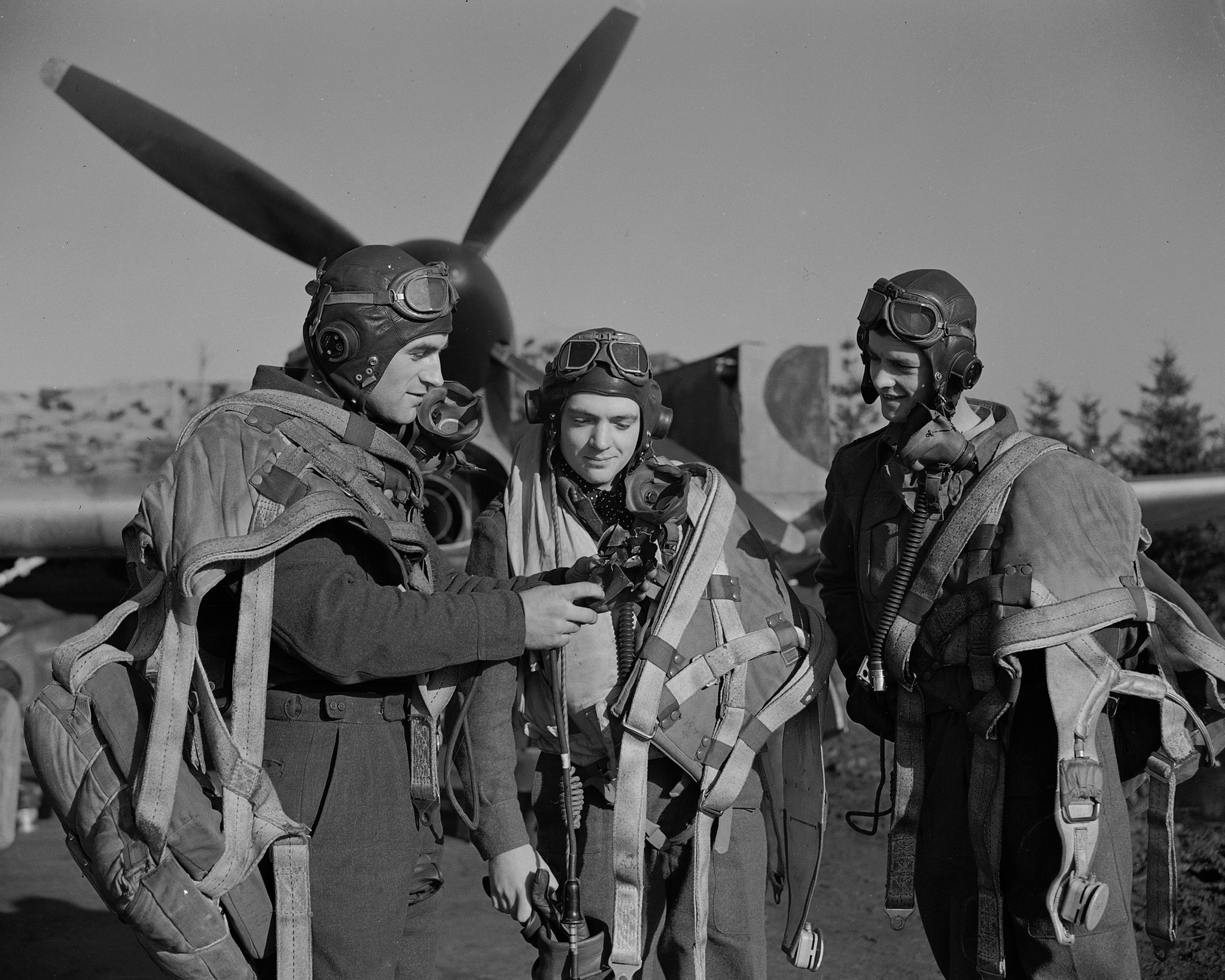 440 Squadron
James Hughes Beatty, A/S/L, DFC, was part of 439 and 440 Squadron. He was from St. Catharines, Ontario.
In a press release from February 1945, he was quoted as saying, "It's just like a small scale Flying Fortress attack." This was in reference to a new style of attack carried out for the first time against German towns in which re-inforcements were being held. Each aircraft carried multiple fragmentation bombs enclosed in a canister -- an explosive Molotoff cocktail -- and the pilots showered these new type anti-personnel missiles on a dozen towns near the Rhine. "After we bombed Udem, quite a bit of flak came up." Udem is due north of the rail city of Geldern, which had been a recent target of Typhoons with high explosive bombs.
For more information about Jim Beatty, please read Typhoon and Tempest by Hugh Halliday as well as visit the 439 Squadron website.
Links: